Blackboard Insurance appoints head of growth & underwriting | Insurance Business America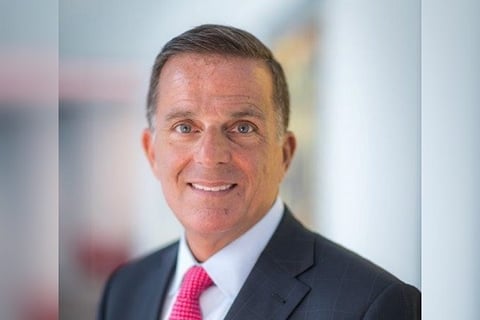 Blackboard Insurance has announced that John Mizzi (pictured) has been named head of growth and underwriting, in an appointment which takes effect July 08, 2019.
In a release, Blackboard said that Mizzi will lead the underwriting team as the company further expands its use of data, analytics, and technology to serve the needs of insureds and broker partners in the commercial insurance middle market. Mizzi succeeds Ed Pulkstenis, who will transition from being head of growth to a newly created position within Blackboard – head of machine augmented solutions.
"We are thrilled to have John join us," said Blackboard CEO Seraina Macia, who cited Mizzi's extensive experience in the middle market and years of relationship-building.
Macia also mentioned the newest version of Blackboard's technology platform.
"Two years into Blackboard's build, we are ready to further engage in the market in a focused, yet meaningful way and we look forward to bringing our innovative approach to more participants in the commercial insurance industry."
"Data-driven analysis is foundational for top-performing commercial insurance carriers, and Blackboard's use of technology to streamline the underwriting process is unprecedented in the middle market space," Mizzi commented. "I am excited to work with the Blackboard team and leverage this model that enables us to quickly respond to the needs of our distribution partners and clients."
Mizzi was most recently serving as leader of CNA's commercial filed operations – a role he held from 2016. Before that, he had a 25-year career at Chubb, where he served in a number of positions including senior vice-president and Eastern territory field underwriting officer.
He earned his bachelor's degree at Villanova University and earned his MBA at the Peter J. Tobin College of Business at St. John's University.
Read more: Blackboard taps industry expert to focus on market relationships
Earlier this month, Blackboard Insurance appointed Uwe Schoberth to manage the company's market relationships. Schoberth was previously the global head of marketing management at QBE Group.