Convicted insurance magnate Lindberg ordered to relinquish control of firms | Insurance Business America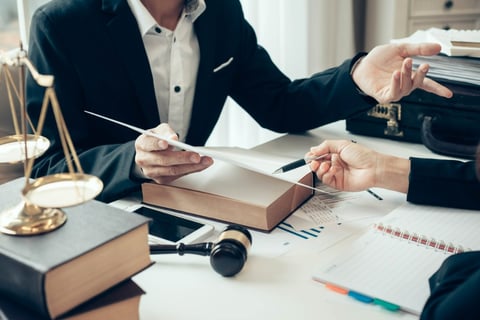 A judge has ruled that Greg Lindberg – an insurance entrepreneur convicted for using campaign contributions in an attempt to bribe a state insurance commissioner – must relinquish control of his four insurance companies to help pay the $1.25 billion he owes insurers.
North Carolina Superior Court Judge Graham Shirley ruled in a civil lawsuit that Lindberg committed fraud and failed to comply with a 2019 agreement to cede control of his four companies – Southland National Insurance Corporation, Bankers Life Insurance Company, Colorado Bankers Life Insurance Company and Southland National Reinsurance Corporation – to the North Carolina Department of Insurance for rehabilitation.
Read more: Insurance boss charged with attempting to bribe insurance commissioner
The four firms were declared insolvent after Lindberg redirected their funds – as much as 40% – towards other investments. He had struck a deal with a previous commissioner to allow the investments, but Mike Causey, who became NC insurance commissioner in 2017, had deemed the plan too risky.
Lindberg, along with insurance executives John Gray and John Palermo, worked with former North Carolina Republican Party chairman and congressman Robin Hayes to attempt to bribe Causey to remove a deputy insurance commissioner investigating the investments. But Causey was aiding federal investigators by wearing hidden recording devices which picked up conversations used as evidence in the trial.
Read more: Billionaire insurance exec gets seven-year sentence
Lindberg denied the charges but was sentenced to serve over seven years in prison in 2020.
Shirley said that even after the state took control of Lindberg's insurance companies, Lindberg continued to withdraw more from the firms.
"Lindberg acted with deceit and with the intent to defraud the plaintiffs," the judge wrote in his order.
Triangle Business Journal reported that the businesses could be sold to pay back insurers over $460 million.
"If Mr. Lindberg and his companies had honored the promises that they made to these insurance companies and their policyholders back in 2019, we might be well on our way to having this matter resolved," said NC insurance commissioner Mike Causey, as reported by The Associated Press.