Director explains benefits of WSIA merger | Insurance Business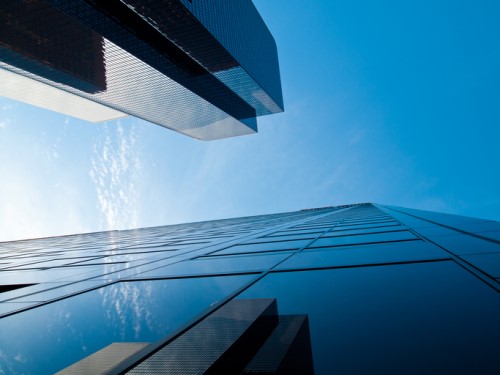 Two industry associations are on the cusp of joining forces. NAPSLO, which represents surplus lines insurers, and AAMGA, an organization for wholesale insurers, intend to merge into one body named the Wholesale & Specialty Insurance Association (
WSIA
).
NAPSLO executive director Brady Kelley explains what the merger will mean to the two associations' members.
Why now for this merger?
The industry is in a place where this collaboration just makes sense. Both organizations have very rich histories of serving a highly congruent membership base. Our events and programs are similar. Our positions on the market, legislation, and regulatory issues are well-coordinated and consistent. Both organizations also focus significant resources on developing young professionals and new talent for the wholesale, specialty and surplus lines market. Our mission and vision is to create an even stronger association, focused and unified to carry out the best of AAMGA and NAPSLO as one Wholesale & Specialty Insurance Association.
What are the benefits of the merger, for the two associations, and – perhaps most importantly – for the members of the two associations?
There are many benefits for the members, including:
• A single, rebranded organization, which will be highly effective in promoting the value of wholesale distribution with a stronger, unified voice on behalf of its members;
• A renewed energy and purpose, which will revitalize our joint membership as we come together to represent the overwhelming majority of the US wholesale, specialty and surplus lines marketplace;
• A simplified menu of programs and services, eliminating the need for members to choose between similar offerings from the two existing organizations;
• A larger, unified voice in our legislative and regulatory advocacy for the wholesale, specialty and surplus lines industry;
• A unified focus on building future leaders.
Learn how to grow revenue, reduce costs and improve your customers' experience. If you're not currently using e-signature, download this free whitepaper to learn how it can change your business.
What are the biggest challenge(s) facing your members (and the industry in general) and how will the new association deal with this/these?
Most of our challenges represent real opportunities for WSIA. In legislative advocacy, we continue to focus a significant amount of our time and resources educating members of Congress, their staff and other constituents about the Flood Insurance Market Parity and Modernization Act of 2017 to preserve our market's ability to solve unique and complex flood insurance risks for consumers who need options beyond those offered by the National Flood Insurance Program or the standard market.
In talent development, WSIA will build on existing AAMGA and NAPSLO career development initiatives to reach and educate students about the wholesale, specialty and surplus lines segment and the career opportunities it provides.
WSIA will also continue to educate retail insurance agents and insurance buyers about the value of the wholesale distribution system. WSIA will represent a larger, unified voice for wholesale brokers, management general agents, underwriters and all members who are all specialists in creating value and innovative solutions for the most unique and complex risk. This will include leveraging the 2016 analysis by Conning, Inc. and the cost-effectiveness of wholesale distribution.
What will the merger mean for your individual members? What changes will they see/should they be aware of?
The most immediate change will be our rebranding of both organizations into WSIA. The first time members will see this is in September. The NAPSLO Annual Convention will be rebranded to the WSIA Annual Marketplace as our first membership networking event as a merged Association. In early 2018, the WSIA Spring
Summit
will represent the combination of two events between the Associations today – NAPSLO's Mid-Year Leadership Forum and the AAMGA's Annual Meeting. The refinement of the three networking events to two annual events, that will more effectively meet the needs of members, will generate significant cost efficiencies, both in time and travel, for members while providing attendees effective forums focused on both delegated underwriting and transactional brokerage.
Related stories:
Insurance bodies propose merger to members
Members welcome merger talks between AAMGA, NAPSLO