From pilot to insurance rockstar | Insurance Business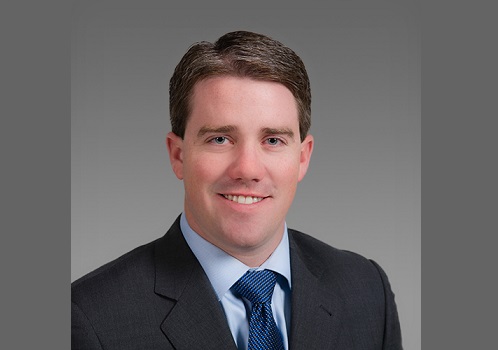 Despite growing up in a family of insurance professionals, Ryan Edgmon had always dreamed of becoming an airline pilot.
After graduating a semester early at Odessa College, Edgmon got a slot on Oklahoma State University's aviation program. Years after, he fulfilled his dream – he earned a bachelor's degree in aviation administration and operations and an aviation professional pilot degree.
However, in a sudden twist of fate, the federal government raised the retirement age for pilots, delaying the expected shortage of pilots. Left without a choice, Edgmon piloted his way back to his hometown to follow the footsteps of his grandmother and father.
The insurance industry was anything but unfamiliar to Edgmon. Growing up as a child, he spent his entire life around the oil & gas industry, an area he has ended up focusing on in his insurance career. His grandmother served as the first principal owner of Edgmon Insurance Agency, which his father inherited. He also served the company as Vice president until 2014 when it merged with Higginbotham.
Following the merger, Edgmon rose to become the youngest managing director in Higginbotham's history at the age of 27 and established a team that has a particular focus on oil & gas insurance.
Insurance Business had a brief chat with Edgmon to learn more about his career path. In this exclusive interview, he shares the biggest challenge he has had to overcome as an insurance professional.
Tell us how you got into the insurance industry, what led you to this career?
I went to college to be an airline pilot. When Congress passed the bill to raise the retirement age, I went back to my family's insurance agency in Odessa, TX. My grandmother was the first principal female owner of an insurance agency and she passed down to my father.
What has been the biggest obstacle you had to overcome so far as an insurance professional? What did you do to conquer it?
The biggest obstacle I had to overcome was starting out and building my book of business. I attended the State Auto Pacesetter School and that was the best training for new producers in this industry.
What advice can you share for those wanting to join the insurance industry?
Work hard, books take time to build, and do what is best for your clients.
Tell us briefly about your company and its role in the insurance industry. What makes it different from other companies in the same space?
My family insurance agency joined Higginbotham in February 2014. Since then, we have become the largest privately held agency in the state of Texas. I oversee the energy division of Higginbotham. We have grown year over year during the hard times of the energy economy and see things only getting better in the future. We are one of the leading agencies for oil & gas businesses in the state of Texas, and other areas where oil & gas operations are taking place.
If you were not working in the insurance space, what would you be doing now?
Airline Pilot.
What are your passions or hobbies outside insurance?
Aviation, golf, and ice hockey.
Related stories:
The biggest challenge the cyber insurance industry is facing
How assisting veterans honed insurance pro's customer service skills