The biggest challenge the cyber insurance industry is facing | Insurance Business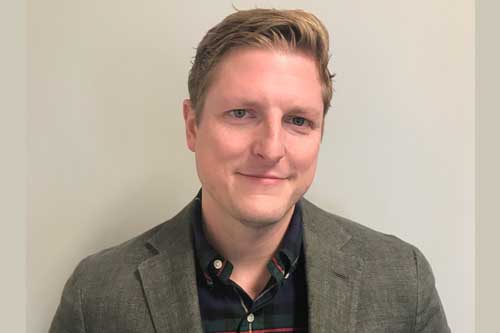 With more firms now being exposed to cyber threats, insurance groups have started to roll out products which protect their clients from risks in the online world.
Adam Connor
, a producer at
Risk Placement Services
(RPS), was among those insurance professionals who participated early in this growing insurance segment. Connor serves as the executive lines' cyber practice lead, and he helped with the launch of RPS's cyber liability product.
Insurance Business
had the chance to interview Connor about his journey in the insurance industry. In this Q&A, Connor discusses what he believes as the biggest challenge facing the cyber insurance industry. He also shares the most fulfilling part of working in this nascent industry.
How are your wholesale brokers and MGAs performing? Take our Producers on Wholesale Partners survey!
Tell us how you got into the insurance industry, what led you to this career?
I joined the insurance industry through a career fair at my college, Bradley University. My friend, who had had the internship with RPS the previous summer, encouraged me to go chat with them, even though their booth was outdoors in the 90 degree heat. I spent some time with them, and joined them for the summer internship. After spending a summer shadowing and learning the industry they extended the offer for a full time position once I finished up school. Honestly, it just seemed like a good fit for a young person coming out of school. The fast pace attitude, travel, and good people made it a great work life.
What is the most fulfilling aspect of your work in the cyber insurance space?
I really enjoy educating people on the new coverage and helping them grow their business through a new avenue that previously wasn't considered. I think the agents who are early adopters in learning cyber insurance, and that spend the time to educate their clients on the risks associated with a data breach, extortion event, etc. have a huge advantage in serving their clients. It's great working with others and seeing them succeed, that's the most fulfilling part of my day. Hearing their excitement is great.
What do you think are the most challenging issues facing the cyber insurance industry and the overall insurance industry today?
The biggest challenge for the cyber industry is the unknown right now. The coverage is so new that understanding what the risks are today may not be the same as understanding what they are tomorrow. Understanding and being intuitive to the needs of clients along with being aware of social events are paramount.
The overall insurance industry needs to continue to recruit talented young people. I think the mindset of "boring insurance" has changed but driving new talent to the industry is still a challenge. Having strong internships that show all facets of insurance help tremendously because there are a lot of opportunities within the industry. We have coverage experts, technology experts, and numerous other avenues to pursue within the industry.
Tell us briefly about your company and its role in the insurance industry. What makes it different from other companies in the same space?
For starters, we are niche oriented, and stick to it. We believe in bringing the right talent to the challenge and that equals greater success for our retail partners, who utilize our skillsets. Our best trait is our innovative and entrepreneurial style. Recent history had shown a difficulty in purchasing cyber liability for small to mid-size companies. The application process was the same for small business as it was for Fortune 500 companies. Through some tedious efforts, RPS was able to find carriers to cater to the SME business, and then build an online platform for a ninety second quote and bind process.
The website has grown to be one of the largest cyber carriers in the country due to the ease of use, and robust coverage it provides. I was lucky enough to participate in the process and help launch the site/product to the marketplace. The interest, and need, was profound, and it was amazing to see RPS moving so quickly ahead of the curve.
What or who do you think has been the secret to your professional success? How do they motivate you?
The "what has motivated me" would be the agents I partner with. Partnering with folks that share similar values and strive for the same goal is what drives me. We work to provide knowledge of the marketplace and strength of carrier relationships to our clients from coverage to claim advocacy, and we partner with carriers instead of viewing them as the enemy.
I have worked with Ryan Collier my entire time at RPS, and he is a huge motivation. He continually has energy, and plenty of work, but seems to be able to take a substantial part of his day to help team members with small questions to the most complex. He also takes the time to listen, and try to come to a positive solution for whatever the matters are that are being discussed. He has not only motivated me and the team through his words, but more so through his actions. He has been a great mentor and continues to push the envelope with new innovations that are shaping the insurance industry.
I believe you worked for Aon in the past, what have you learned from that experience?
Aon did a great job of destructing the insurance process into bite size pieces, and bringing in specialty brokers to provide expertise for each line of coverage. They showed that not knowing everything wasn't a weakness, but the strength was in understanding where you need assistance. Having a value proposition and sticking to your strengths instead of trying to be everything to everyone was a helpful lesson from Aon.
If you were not working in the insurance space, what would you be doing now?
I would still probably be in some type of sales role. I enjoy the excitement of the process, and working with others to win. It is something that just doesn't get old, and, after over 10+ years, I can still be excited to go to work since it is always a new challenge.
What are your passions or hobbies outside insurance?
Not to be cliché, but I do enjoy golf and travel with the same group of friends each year to do a golf outing. As normal I like spending time with friends, and family, and recently took a trip with my father down to Kentucky to go bourbon tasting, which was a great weekend get-away with my Dad (the bourbon wasn't bad either).
Related stories:
How one speech drew a woman to the world of insurance
Preserving a family's legacy in insurance