GEICO accused of insurance refund clawback | Insurance Business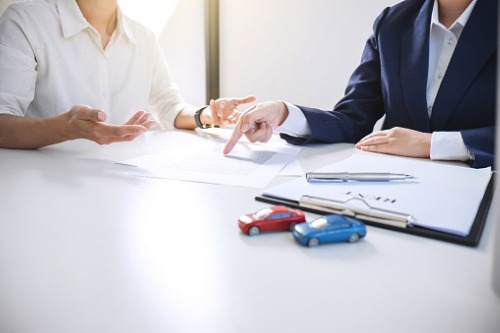 A Houston woman claims that when she informed her insurer GEICO that she would be switching to another company, GEICO told her to repay the refund it had previously offered her.
During the COVID-19 pandemic, GEICO had offered its customers a 15% "giveback credit," which reduced customers' insurance costs upon renewal of their policies.
For Kelsey Lok, whose policy with GEICO expired in July, she received a refund in June in the form of a $150 credit on her bill.
"The company stated that they were going to give it to me due to COVID-19 as a thank you to their customers and as a 'We see you, we care about you,'" Lok told KPRC2 News.
In July, Lok shopped around and found a better rate with another insurance company. According to her, when she informed GEICO that she would be switching insurer when her current policy expired, a GEICO representative informed her that she would have to pay back the refund that was offered to her.
"I kept asking her, 'Where did I sign a legally binding document stating that if I were to cancel my policy that I have to pay this money back?' because I was under the impression that it went to my previous policy, not my new policy," Lok said.
KPRC2 News reached out to GEICO for a statement, but the company has yet to comment on the matter.
The news outlet also contacted the Texas Department of Insurance (TDI) to ask whether it was within GEICO's rights to demand the money back.
"The Texas Insurance Code gives TDI the authority to order refunds if an insurer has charged a personal auto rate that is excessive or unfairly discriminatory," said TDI representative Ben Gonzales in an email statement. "State law defines an excessive rate as one that is 'likely to produce a long-term profit that is unreasonably high in relation to the insurance coverage provided.' We'll be evaluating claims data as it becomes available to ensure rates are not excessive."
Gonzales additionally suggested that Lok should file a complaint with the TDI, so that the department could ensure that GEICO is handling the refund according to the plan the insurer had filed with the state.
This is not the first time GEICO's refund practices during the pandemic were brought into question.
Read more: Consumer group accuses GEICO of overcharging drivers for auto insurance
In May, the Consumer Federation of California Education Foundation (CFC Foundation) called for GEICO to refund hundreds of millions of dollars to California auto insurance policyholders. The organization claimed that the insurer overcharged customers who are driving less and filing fewer collision claims due to the pandemic.