Helping underwriters strengthen their knowledge on loss assessment | Insurance Business America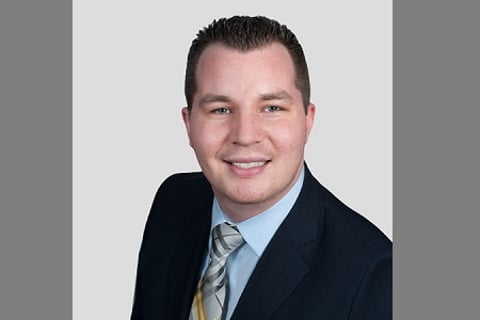 Helping people is something innate to Kyle Burnett. When he was a child, he always wanted to be a politician, believing that it could give him a platform to introduce changes that could make people's lives more comfortable.
While his dreams of being a politician never left him, Burnett found a way to fulfil his mission in a different field - insurance.
Burnett's insurance career started in the mail room of WKFC Underwriting Managers in 2009. He worked his way up and became a property, casualty, and wind buy back underwriter, and then grabbed an opportunity at PartnerRe as a senior E&S property underwriter.
Currently, Burnett serves as regional vice president and head of E&S property at XL Catlin. Burnett played an active role in rebuilding XL Catlin's E&S property portfolio, equipping the group with the right tools to endure market volatility.
Insurance Business had the privilege to talk to Burnett to learn more about his work at XL Catlin. In this interview, he shares the group's global efforts to help underwriters by putting together loss lessons based on major events. Burnett also talks about some of the major challenges that are shaping the industry.
Please share with us how you got into the insurance industry, what led you to this career?
Insurance is a bit of a family business. Nearly a dozen family members or so are involved, spread all over the industry. So insurance is often part of the dinner conversation at family get-togethers. I always assumed I would avoid it but I took a job in the mail room at WKFC, worked my way up and fell in love with what I did.
Tell us briefly about your company and its role in the insurance industry. What makes it different from other companies in the same space?
XL Catlin is a global organization filled with industry/underwriting expertise that knows how to address a wide range of business risks, from the plain vanilla to the most complex. A variety of things make us different from our competitors. For one, we're a flat organization so we can address our clients quickly and personally. We're also committed to finding innovative solutions.
Please tell us about the global team effort you are participating in where you help underwriters by creating various lessons and tools.
At XL Catlin we are constantly finding ways to improve for our clients and that starts with internal learning. Every day we are learning from new accounts, new events and new people. We wanted to put together loss lessons based on classes of business & types of losses. These lessons will be distributed internally through XLC to allow each underwriter and underwriting team to review and learn. They also provide suggestions for you on similar types of risks. These are not mandatory changes but just things to look out for and bring up with your client. If it prevents even one loss then the project was a success.
What is the most fulfilling aspect of your work in the insurance space?
Finding creative solutions; I look at what I do as putting together a puzzle. If it comes into the E&S space it's because it's a difficult to place risk. I like the challenge of coming up with something that works for my company, my broker & our client.
What do you think are the most challenging issues facing the insurance industry today?
There's certainly a few. First off, the influx of new capacity is one and it hurts as we are trying to turn this market. Sadly, there's too much supply for the current demands. I also think the industry is facing a talent shortage. Things are moving at such a fast pace trying to keep up with the competition that sometimes we struggle to get people the training they need to become experts in their fields. We need to allow them to see the big picture and a longer view of the business versus just their day to day requirements.
There are also a number of emerging risks like cannabis and cyber that we are still figuring out as an industry. Many companies aren't comfortable with them and others aren't sure how to cover them. Cannabis or cyber have been discussed at nearly 75% of the meetings I attend - it's something as an industry we need to find a solution for.
What advice can you share for those wanting to join the insurance industry?
Learn as much as you can & have fun. Talk to and meet as many people as you can – there are 2.6 million people in insurance but it's still a small world. I also think the insurance industry is a hidden gem, people aren't really sure what they are getting into when they join the industry but very few ever leave. It is all what you make of it and it is one career path that provides you a lot of options.
What are some of the things you learned from your experiences at WFKC Underwriting Managers and PartnerRe? How did these help you in your current role?
I think both roles gave me the opportunity to learn a ton about the industry. WKFC taught me speed and efficiency, something that's incredibly important when your clients are looking for answers yesterday. PartnerRe taught me more about finding that creative solution I mentioned earlier. My current role requires me to make those quick decisions as well as to be the one to think outside the box.
If you were not working in the insurance space, what would you be doing now?
I've always wanted to be a politician. So I think I would be running for political office somewhere. It's a platform where you have the opportunity to really help people. I can remember as a little kid, if I complained about something my parents would ask me "what I was going to do to change it?" If there's still time toward the end of my insurance career, I may just want to give it a go.
What are your passions or hobbies outside insurance?
I like to cook and I like to travel. I try to travel with my fiancé whenever I can. We like to try new things and see new places all over the world. Anytime we can find time to get away we do, even small weekend trips.
Related stories:
Cross-cultural relationships are becoming vital in the insurance industry
Yoga enthusiast finds her peace in insurance