Cross-cultural relationships are becoming vital in the insurance industry | Insurance Business America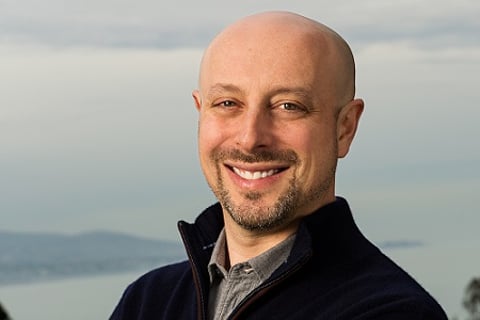 Military, comedian, and insurance are three words which you would not often see in one sentence. But for Dan Epstein (pictured), these three words indicate some of the highlights of his impressive journey to becoming the CEO of a continuously growing service provider for insurance organizations.
Epstein joined ReSource Pro back when it was still an up and coming start-up in 2005. In just a year, Epstein rose through the ranks and took the helm of the start-up. Under his leadership, ReSource Pro was able to grow from a start-up with 25 employees to a fully-realized firm with a 3,200-strong workforce.
Epstein's expertise in start-up development comes from 10 years of experience of working with technology start-ups, helping them execute plans for market entry. In 2000, he founded the US-Israel Business Exchange, an association which promoted partnerships between high tech firms in the two countries.
Years prior, Epstein completed his military service in the Israel Defense Forces. He also did some stand-up comedy gigs in New York City.
In this exclusive Insurance Business interview, Epstein talks about what he thinks are the most challenging issues facing the insurance industry.
Please share with us how you got into the insurance industry, what led you to this career?
I had been working with tech start-ups since 1997, helping them to plan their go-to-market strategies and source funding channels. In 2003, I went to business school and upon completing my program in 2005, had the opportunity to join ReSource Pro. The company was then a start-up providing business process outsourcing services to insurance organizations. I jumped at the opportunity to play a role in the company's development.
Tell us briefly about your company and its role in the insurance industry. What makes it different from other companies in the same space?
ReSource Pro's mission is to enable operational and service excellence for insurance organizations. We do this through a service platform focused on process optimization, technology, analytics, and people management. We find that most insurance organizations leave considerable value on the table because they don't integrate these four elements well into their operations, as they are pursuing their sales and underwriting objectives. We're not a transactional service provider but build long term partnerships with our clients to yield industry high ROI multiples.
What do you think are the most challenging issues facing the insurance industry today?
Short term challenges vary across the insurance industry. For some organizations, it's about staying independent, for others it's integrating, or being integrated into, acquisitions. Longer term, most organizations face the challenges of digitalization, integrating analytics into their services to deliver more targeted solutions, and anticipating an industry where value is increasingly defined by risk prevention through IoT over traditional risk management and loss retrieval.
What are your hopes for the insurance industry moving forward?
It's that insurance organizations can become operationally nimbler —creating bandwidth to innovate around sales, product and service offerings.
Why do you think building cross-cultural relationships is vital in the industry?
The world is increasingly a digital village and creating sustainable competitive advantage is about aligning the best ecosystem of partners, clients, talent, and service providers. Being open minded and culturally savvy are clear advantages in the marketplace.
Can you tell us how your impressive educational background helped you in your career?
I guess the one main lesson is to be a lifelong learner and seek to balance between integrating new insights and sustaining what works well.
What are your passions or hobbies outside insurance? We've heard you did some stand-up comedy gigs in New York City.
Stand-up comedy and salsa dancing were my single person hobbies. Now that I'm happily married, I tend to my three kids, my organic vegetable garden … and Manchester United.
What would you name the autobiography of your life?
Not Yet There.
What is one thing that most people wouldn't know about you?
I am a former tank gunner in the Israel Defense Forces. Our motto was "What doesn't come with force, comes with more force." Yeah, I don't agree with this statement, but if you substitute the word "force" for "commitment" then that pretty much sums up my philosophy on life.
Related stories:
From pilot to insurance rockstar
The rough seas of the offshore surety bond market