Like mother, like daughter | Insurance Business America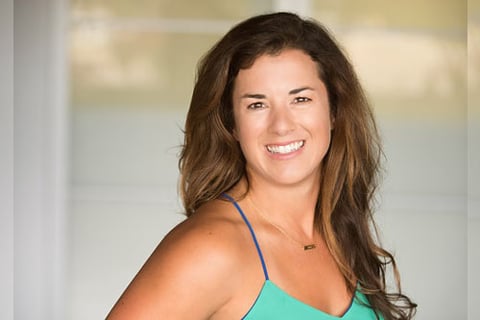 It was not in
Morgin Freeman
's plans to start a career in insurance. Even though her mother had already enjoyed an excellent streak of more than 35 years in the industry, Freeman did not consider taking the same road.
While studying at the University of Texas, in Dallas, Freeman had a job at Tanglewood Resort and Conference Center as a front desk sales manager. It was after she graduated that a plot twist occurred: Freeman got a job at Gainsco as an insurance adjuster. However, she quickly left the insurance industry when she was hired by General Motors as district manager for sales.
Yet it seemed like fate was determined to put Freeman where she really belonged. More than six years later, she got a position as an associate underwriter for Midlands Management Corporation. Since then, Freeman has realized her purpose and started following in the footsteps of her mother.
With her experience in customer relations and support, she quickly became one of Midlands' prized assets. As the firm's binding underwriting manager, Freeman has made her mark by delivering an efficient method of operations that ensures not just consistent and accurate execution but also an exceptional delivery of products and customer support.
Freeman spared
Insurance Business
some time to talk about her career and her strategies for professional success. In this Q&A, she talks about how her customer-centric principles have made her successful in the industry. She also shares why insurance players should view technology as an opportunity to improve their operations.
Tell us how you got into the insurance industry, what led you to this career?
Honestly, I had not planned for a career in insurance. While I had some previous experience before coming to Midlands, and my own mother has been in the industry for more than 35 years, I had not sought it out. Insurance found me and I am so grateful that it did because my position at Midlands has been one of the greatest, most fulfilling and rewarding segments of my life.
What is the most fulfilling aspect of your work in the insurance space?
The most fulfilling aspect of my work is writing hard to place risks and having the satisfaction of knowing that agents count on me when they are in a crunch.
What or who do you think has been the secret to your professional success? How do they motivate you?
The secret to my professional success is my responsiveness and good customer service. I take pride in being able to anticipate my agents'/brokers' needs before they find it necessary to ask. These things keep agents coming back to me over and over again.
Tell us briefly about your company and its role in the insurance industry. What makes it different from other companies in the same space?
Midlands is a managing general agent, wholesale broker, program administrator and insurance services provider with specialty in excess workers' compensation. Midlands's agents and clients benefit from our access to the world's leading admitted and non-admitted carriers and our very own exclusive programs unobtainable by another wholesale broker or independently.
What do you think are the most challenging issues facing the insurance industry today?
First of all, I would use different phraseology here. What some see as obstacles or issues I view as opportunities for growth and to be better and better serve our agents and brokers and the market as a whole. One of the more important opportunities in the insurance industry is technological innovation. While start-ups and large progressive companies are bringing innovation to the marketplace, the rest are struggling to provide appropriate technologies.
Consumer expectations regarding technological innovation are at an all-time high and therefore we must all strive to meet those expectations. Technology is fundamental to the industry, yet the industry has been, historically, slow to adopt. Opportunities exist to make the insurance process more seamless, less time and labor intensive and therefore more efficient. A win for everyone – agents, brokers, carriers, consumers.
You worked for over six years at General Motors. What are the things you learned from that experience?
General Motors was a great company with a great philosophy on customer service. There is no doubt that the things that I picked up in that job laid the foundation for my success in insurance. I learned to treat customers with respect and as humans instead of a means to an end. In addition, we learned strategies for driving production and growth. Now, in hindsight, I realize that GM gave me the frame of reference to be able to appreciate the environment that I work in now.
If you were not working in the insurance space, what would you be doing now?
If I were not placing risks for agents/brokers I would be a private island caretaker. It's a real thing. Google it.
What are your passions or hobbies outside insurance?
Boating, being outside. My husband and I spend weekends on Lake Texoma. It's like a vacation every single weekend that includes all of the things that I love – family, friends, boating, the outdoors and activities with my Labradors.
Related stories:
How one speech drew a woman to the world of insurance
Why a career in insurance is a marathon and not a sprint