How to overcome imposter syndrome and realize your true potential | Insurance Business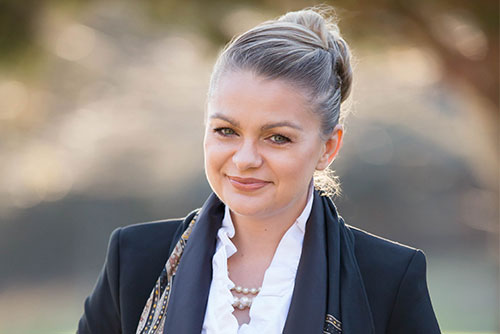 Many insurance leaders have faced self-doubt at some point in their careers. That doubt might be manifested as imposter syndrome, where individuals don't believe in the skills and expertise that they bring to their roles, and worry that they will be 'found out' as frauds. While both men and women are affected by imposter syndrome, research has so far shown that a lack of confidence in one's self runs more rampant among the latter group.
Imposter syndrome and how to overcome it is just one of the topics that will be addressed by panels of top insurance leaders when Insurance Business America brings its Women in Insurance events to Atlanta and Boston in April 2020.
For now, one of the panelists gave Insurance Business some insight on how to tackle self-doubt and why it's important to do so considering that many women still aren't making it into the senior ranks of insurance.
"It's not raising the hand – that's I think where the imposter syndrome comes in," said Ania Caruso (pictured), strategic insurance executive and a speaker at Women in Insurance Atlanta. She recommends, based on her own experience, that rising leaders do exactly that, before they have time to question themselves.
"Once I raise the hand and say I'll do it, the mind doesn't have time to come up with excuses for me. I already raised my hand and now all I can do is prepare, prepare, practice, seek knowledge – whatever that is that I just raised my hand to. In our industry, when you think about getting from one level to the other, it's that confidence building and the imposter syndrome is trying to tear down your confidence."
Another way to overcome imposter syndrome over the course of a career is to focus on how you bring value to your organization and promote that.
"The act of self-promotion means claiming credit for your achievements," said Caruso. "When you are trying to move up from one level to the other, you've got to effectively market yourself and your skills, your abilities, your potential because it is essential and far from shameful to help you reach to the next level."
The act of self-promotion is critical because if you don't find a way to speak about the value of what you're doing for your organization, you send an unintentional message that you don't put much value on what you bring to the table, added Caruso. And if you're not making that value known, why should somebody else?
"The same thing goes when going for a promotion or interviewing for a new role. You have to be your authentic self and still be comfortable with who you are, but you have got to put yourself outside that comfort zone," she explained. "Believing in what you have to offer is essential and it's not self-serving. Whatever your expertise is, it's a gift to the world. Many people will think, 'I don't want to be a shameless self-promoter,' but you just have to stop it. You're simply a talented person bent on speaking up for herself or yourself."
Building a tribe of people around you during your career that can help you realize your potential and champion your skills will also be up for discussion during the panel at Women in Insurance Atlanta. Caruso knows from personal experience the benefits of having other leaders watching out for you, even when imposter syndrome has taken hold. When a big role came up at CNA, Caruso didn't think about throwing her hat in the ring, but a friend who had known her over her entire career put her name in the running.
"He saw that I had the skills and the potential to apply for this role," she said. "He raised the hand for me so I was in a position of nothing to do but to prepare for it and actually, now I realize that the imposter syndrome is also our best secret weapon for women because it's a gift that makes us prepare. If you feel uncomfortable and you don't know something, that discomfort for me pushed me to be proactive in becoming a lifelong learner.
"During the interview process before joining CNA, I reached out to a couple of colleagues that used to work on the insurance company side – and I was coming from the broker side – to understand some of the lingo and understand some of the top priorities. Even though there's a lot of similarities because it's the insurance industry, there's still little intricacies between them, so I came prepared, and I asked questions. Diving in obviously can get you in this discomfort zone, but in that discomfort zone is where the accelerated growth happens."
To learn more about imposter syndrome and how to overcome it, register for Women in Insurance Atlanta on April 14 and Boston on April 07.