How visionary insurance marketing boosted Genesee General growth | Insurance Business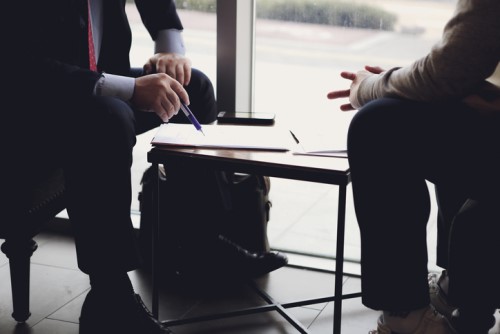 Growth in the insurance marketplace requires "marketing, marketing, marketing". Gone are the days when insurance marketing meant handing out a product brochure and waiting for a call. Marketing in the digital era is all about "digging deeper" and projecting an online presence that oozes insurance expertise and a desire to do business, according to Amy Salter, vice president of marketing at Genesee General (Genesee).
A lot changed at Genesee when Salter took the reins of the firm's marketing efforts. In the MGA's infancy in the 1980s, it only had one individual handling all marketing functions, and the marketing efforts were primarily focused on the company's home state of Georgia. In order to achieve growth, "this had to change," Salter explained. She recognized the need to branch out into new states, train new field representatives and enhance Genesee's collaboration with independent insurance agents.
"Genesee is a full-service managing general agency and wholesale company. We specialize in commercial insurance products for the excess and surplus (E&S) lines industry, and our mission is to provide unparalleled service to independent insurance agents," Salter told Insurance Business. "In the E&S space, quick turnaround service and communication is vital. While our underwriters and brokers get out to see our clients on occasion, it's crucial that we retain brand visibility with our clients as much as possible. By enhancing the overall view and brand of Genesee, we seek to increase submission flow and activity to our underwriters and brokers."
Successful insurance marketing requires individuals with expertise and experience in the industry. Insurance is well and truly in Salter's blood. Growing up, she had multiple family members in the business, mostly on the agency side, who gave her some unique insights into the challenges and opportunities for insurance intermediaries. She started her insurance career in underwriting - a move she described as "most beneficial when entering the marketing department" because she could assist agencies with their submissions.
Salter's goal as vice president of marketing at Genesee has been focused around simplicity. She said: "Insurance can be information overload. The 'old way' of marketing was to have a folder filled with flyers upon flyers of information. At Genesee, we wanted to make this process much simpler and easier to digest. All of our field representatives are trained in underwriting and have as much expertise as possible to help the agent.
"With my underwriting background, I help facilitate the training of the field representatives and our underwriting department. Once fully-trained, our field representatives get out prospecting with the goal of adding agencies; they help with the onboarding of new agencies; they help with accounting issues; they assist underwriters to develop new products; and they get those products out to our agents. We're constantly looking at new ways to make the lives of the agents easier, while also helping our underwriters to get all the information they need."
Genesee's motto is: 'It's Simple, It's Service.' The firm's army of well-trained field representatives ensure this motto is met … with a little help from new technology. In today's digital world, online interaction and mobile friendly communication is vital for insurance marketing success, Salter added.
"We're seeing things like unified messaging, which enables agents to get their voicemails via email, so they can listen quickly and forward to necessary parties with additional notes. We're also seeing more CRM platforms integrate with management systems to make things easier for the marketing person in the field (as well as underwriter should they be out seeing clients) in order to retrieve data on our clients in real-time. These types of innovation save time for marketing professionals, enabling us to get out more and connect with prospective and current clients," she commented.
"Social media has also helped us to connect with clients. At Genesee, we have a mascot golden retriever named Binder. All our field reps have a life-sized Binder in their offices and they get so much attention. It's a lot of fun and it generates a lot of discussion on social media. Golden retrievers stand for loyalty and service – two things we strive to supply at Genesee."