Independent agency M&A to soar while seller conditions favorable | Insurance Business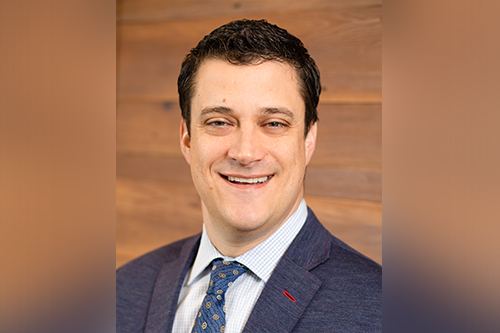 The insurance distribution merger and acquisition (M&A) market smashed yet another record in 2019. According to the strategic consulting and M&A advisory firm, MarshBerry, there were 625 publicly announced transactions for US-based independent agencies in 2019, which is an all-time high compared to the 580 deals in 2018 and 557 in 2017.
Alongside the uptick in transaction activity and volume, deal values have also climbed over the last three years, driven primarily by strong demand for independent agencies in the M&A marketplace. According to Phil Trem (pictured), president of financial advisory at MarshBerry, it's an example of basic supply and demand. There are more buyers with appetite for acquisition than there are high-quality available sellers, and that's driving deal valuations higher because there's more competition relative to prior years.
Read next: Beach enters A&H reinsurance space with acquisition
"There is a significant amount of activity in the marketplace right now," said Trem. "There are more deals being completed than ever before and valuations of independent agencies are higher than we've ever seen them. There are a lot of tailwinds supporting sellers in the marketplace today. With a strong economy, a pretty good tax rate and a hardening insurance rate environment, companies are able to grow their revenue and their profits, which has caused valuations to climb to an all-time high.
"Independent agencies that are thinking about selling in the next three to five years are looking around and seeing that conditions are trending strongly in their favor. There's some concern that over time agency valuations could decrease, or taxes could increase – both of which could have an impact on the amount of money a seller could make. As a result, a lot of potential sellers are coming to the table now while conditions are favorable."
Of the 625 publicly announced transactions involving independent agencies last year, 373 of them were conducted by private equity (PE)-backed buyers. The next most active buyers were independent agencies, with 152 transactions, followed by publicly traded agencies (51 transactions), insurance companies and other buyers (38 transactions), and banks and thrifts (11 transactions).
Read more: Aon finalizes CoverWallet swoop
Trem expects this aggressive PE action to continue through 2020. He explained: "PE comes in with the goal of turning $1 of invested capital into $3, and the best way of doing that is by continuing to grow top line. To achieve that, they're looking at both acquisition and organic growth. The more PE dollars that enter the space, the more acquisitions that need to be completed as they continue to try to scale and gain value. This is a trend that we would describe as the new normal. At MarshBerry, we believe there will continue to be significant PE M&A activity through 2020, which, again, will drive more and more sellers to the table with attractive terms and deal pricing."
While Trem lacks access to a crystal ball, the M&A advisory expert said he expects the number of deals involving independent agencies could top the 700 mark in 2020. He based this prediction partly on the hardening rate environment, which is enabling independent agencies to grow their revenue pre-sale and improve their post-sale earn-out.
"There's also some uncertainty around the presidential elections and what could potentially happen in the White House and in Congress this year," Trem added. "There are concerns that a change in the White House could potentially create a situation where tax rates increase, which could have a significant impact on the net value a seller could get for their business. Because of that, I expect we'll see a lot of activity in the M&A market this year while seller conditions remain favorable."