Midlands Management's resources are 'second to none' post-acquisition | Insurance Business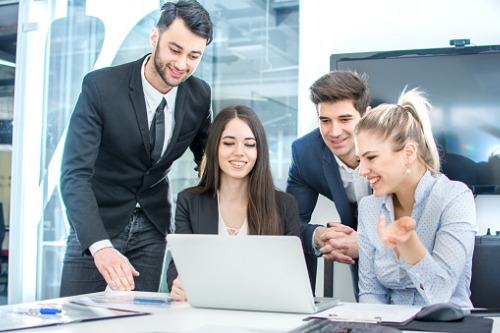 2019 was an important year for Midlands Management Corporation. Not only did the managing general agent, wholesale broker, program administrator, and workers' compensation insurance specialist make several key moves to meet market demands and enhance its capabilities, but it was also acquired by Safety National Casualty Corporation.
Following the deal, Midlands became a wholly-owned subsidiary of Safety National and a member of the Tokio Marine Group. At the time of the announcement, Safety National CEO Mark Wilhelm commented, "We are very excited about this opportunity. Safety National is gaining a specialty MGA with a successful long-term track record, proven leadership and a talented team of customer-focused employees."
Read more: Safety National Casualty buys out wholesale broker Midlands Management
In conversation with Insurance Business, Midlands CEO Charles Caldwell called the transition into the Tokio Marine Group a "seamless" one.
"Any time you change systems, there's a great amount of training and some stress, but I have to say it's gone very easily and the training that we've received from the folks at Safety National has just been unbelievable," he explained. "They have been to Oklahoma City numerous times – probably 30 people over time have been conducting actual training classes on the system, and it's going very well and the merging into the Safety workforce is really quite easy."
There are some crucial benefits of being under the umbrella of a big name in the insurance business. For one, it gives Midlands more clout when it comes to offering clients and employees better solutions.
"It's a suite of services and extended services that we could only dream about in the past that we can now provide clients, and then the same goes for the benefits to [our] employees," said Caldwell. "Part of the attraction was that Midlands would remain autonomous and we would operate as Midlands as we had in the past and continue the brand as part of Safety National, so it's been a great thing for our clients as well as our employees."
With workers' comp being the focus of much of Midlands' work, the leadership team is continuing to keep an eye on the market. Recently, Sedgwick released a new book that took a critical look at the workers' compensation market and what the future holds for the industry. The work discussed the workers' compensation-related challenges faced by US employers, as well as injured workers, lawmakers, and practitioners of occupational medicine, and highlighted the importance of workers' comp and how such systems have remained despite social and economic changes. They're not the only company taking notice of the developments in this segment.
"Our core business is excess workers' comp and we're seeing continuing softening of primary rates, which has an effect on our excess programs," said Caldwell. "We mostly write catastrophic coverage or excess of substantial retentions, so we're involved only in handling the catastrophic losses – severe injuries – and the pricing and the cost of having those injuries has not decreased, it has increased. Hospital charges and medical charges continue to escalate, so those are pressures that we, as excess carriers, have to deal with and continue to try and find the best institutions to get people healing and get them back to work."
Read more: AmTrust report challenges assumptions about workers' comp
However, the backing of Safety National post-acquisition has given Midlands a further leg up in its core business, and in helping its clients navigate and avoid tough claims.
"Loss control and risk management is a big part of our offerings and we have dedicated loss control people that work with our clients and work with various TPAs in providing driver training and other loss control aspects to help to create a safe environment," said Caldwell. "We write a number of public entities and so we conduct driver training courses for police officers and firemen constantly. And in the construction arena, it's a constant training and the use of safety devices that prevents employees from falling off roofs. That is a huge part of what we do and maybe sets us aside from the competition. Now, with the Safety backing and that total resource, our loss control programs are second to none."