Insurance agent loses office in fatal Sun Prairie explosion | Insurance Business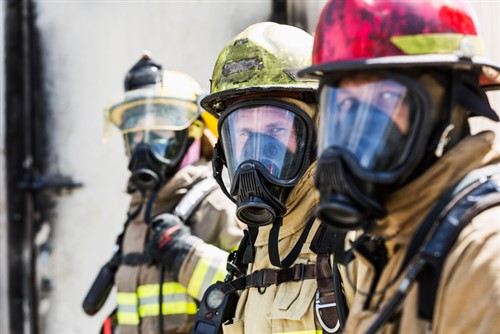 A tragic natural gas explosion in downtown Sun Prairie, Wisconsin, left one firefighter dead, five others hospitalized and heaps of devastation in its wake. The office of Larry Cutler, an American Family Insurance Agent was "completely destroyed" in the explosion.
The blast on Tuesday night was caused by a contractor accidentally striking a natural gas main, which lead to a gas leak, according to WE Energies. Firefighters and police responded to the leak and were conducting an evacuation when the explosion happened.
Tragically, Captain Cory Barr of the Sun Prairie Volunteer Fire Department lost his life while responding to the incident.
A firefighter died and at least a dozen people were injured after a natural gas explosion leveled buildings in Sun Prairie, Wisconsinhttps://t.co/mdkoQdWpj6 pic.twitter.com/KrSf1KZFah

— CBS News (@CBSNews) July 11, 2018
Tributes to the emergency services and the community of Sun Prairie have been pouring in thick and fast, including a note from insurance agent Larry Cutler, who posted the following message on Facebook on Wednesday:
"As most of you know, our building was completely destroyed last night in the explosion/fire. Currently, we have no access to our phone lines or computers. We are working hard to get everything arranged and we should hopefully be up in next few hours in a temporary location. In the meantime, if you are trying to reach us please call 1-800-692-6326 (1-800-MYAMFAM). They can assist with processing claims, emergency road service, making payments, policy changes, quotes, ect. We will be looking for a new location as near to our old one as we can get.
"Thank you for all your prayers and kind words. Our thoughts and prayers are also with the families and community of Sun Prairie. It is amazing to see how much our Family as a whole community came together so fast and how so many wanted to help as much as they could. Makes us PROUD to be a part of such an amazing city!!"
American Family Insurance has confirmed that Larry Cutler has temporarily relocated to the EastPark One building at 4600 American Parkway in Madison. Cutler commented: "While our physical office is changing, our commitment and ability to serve all our customers is as strong as ever."
The American Family Insurance Dreams Foundation has also made a $10,000 donation to the American Red Cross for the Sun Prairie relief efforts.
Related stories:
Broker pays in cash to help official avoid IRS - gets prison time
AmFam and Main Street America announce merger plans