Insurance Network Alliance targets pain points in agency/carrier relations | Insurance Business America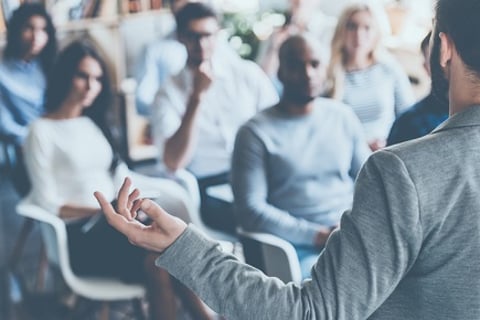 Insurance networks play a critical role in the support and development of the independent agent distribution channel. They bring agencies together and work collectively to increase efficiency in the intermediary channel and nurture relationships between independent agents and the rest of the industry.
Historically, insurance networks were set up as advisory bodies and referral partners. They would have consisted of a collection of members - typically smaller agencies without the premium capacity or market presence to get the attention of leading carriers – who then used the network to gain access to a greater variety of carriers.
As the insurance industry has evolved, the premise of the insurance network has evolved with it. The number of networks out there has increased and the size and type of agencies getting involved in networks has expanded. Agencies are looking for ways to improve and develop their interactions with insurance carriers and are turning to networks for help in addressing the significant pain points hampering the independent agency channel.
Insurance networks can't address those pain points on their own. They need all relevant parties like agencies, carriers and vendors to come together and work collectively towards solutions. However, no network representative group has been formed to solve such problems … until recently.
Live Oak Bank, a specialty bank that focuses on lending to insurance agencies across the US, has spearheaded the Insurance Network Alliance (INA), a first-of-its-kind national trade group representing insurance networks. The aim of the INA, as stated on its website, is to: "work together for productive relationships with carriers, associations, channel partners and peers to evolve the collective value of insurance networks."
"At Live Oak Bank we work closely with insurance networks nationwide. The number of networks and agency members is increasing, but while the distribution channel grows, there's no real set standard with regards to who insurance networks are, how they do business and what they stand for. This has led to some confusion and inefficiencies in network/carrier relationships," said Michael Strakhov, executive director, insurance lending, Live Oak Bank.
"In September 2016, we held a strategic planning meeting with a number of representatives from key network relationships where we gave our observations about the insurance network business model and sought feedback on ways it can be improved and issues that needed more industry-wide exposure. There was general interest in a network alliance and the group was expanded for a second meeting in January 2017, which included representatives from 11 insurance agency networks and 10 insurance carriers. Our third meeting in January this year hosted around 35 insurance agency networks, 35 insurance carriers, 17 vendors and about 170 people in total – and their overwhelming response was positive for the INA."
So far, the INA meetings have consisted of panel discussions around industry pain points and non-programed networking opportunities. They've discussed how insurance networks can use technology to create better internal management and to improve or enhance network/carrier relationships.
Insurance carriers are interested in working with insurance networks that have a genuine concern for profitability and efficient management strategies that can drive relationships between carriers and independent agencies and produce good returns. Through the INA, a number of carriers, including household names like Chubb and CNA, have come up with a list of criteria they're looking for from networks.
"Insurance networks are now at a point where they're competing against each other. The INA is not a forum for agencies to go in and share their secrets. Rather, it's a collaborative body where networks can discuss how to expand the traditional operating model and take it forward as the industry evolves," Strakhov told Insurance Business.
The INA has an event steering committee and larger advisory board comprised of both carriers and network participants. If its positive momentum continues, the INA will likely become a membership organization. Its next meeting is scheduled for January 2019.
Related stories:
ANE conference motivates and inspires independent agents
Smart Choice posts huge growth in 2017