The independent agency is 'here to stay' | Insurance Business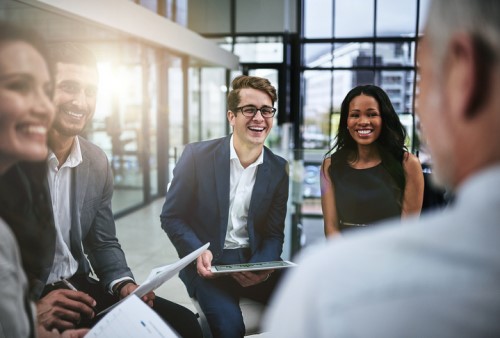 The independent agent has a value proposition that's not going away any time soon. However, that value is undermined by pain points and inefficiencies that can only be beaten if agents take a step into the future and embrace technological innovation.
"Despite alarmist calls across the industry that the independent agency channel will be disrupted by technology and everything is going to go direct and automated, we at Vertafore fundamentally believe the independent agency channel is here to stay," said Sharmila Ray, senior vice president of Product and Strategy at Vertafore. "Insurance is a complex and convoluted industry that requires a lot of handholding, support, guidance and consultative service, and the independent agency channel is right at the beating heart of that."
But in true Darwinian fashion, success in today's evolving marketplace will ultimately come down to survival of the fittest. There are a few deeply engrained pain points in the intermediary channel that need to be addressed in order for independent agents to keep their place at the heart of the industry.
In May, Vertafore hosted over 2,000 insurance professionals at its annual user conference, Accelerate, powered by NetVU, where the insurance solutions provider unveiled a series of software updates and product innovations it hopes will "strengthen the independent agent channel," cut out major pain points and inefficiencies, and "empower agencies to do more with the resources they have".
"We're releasing a number of upgrades to our flagship agency management system AMS360, which has over 51,000 users in the US today. First up, we're launching a cloud-based modular application that integrates data directly from the AMS into commercial property & casualty proposals. It converts the proposal process (which is often highly manual, littered with errors, and subject to errors & omissions exposures) from days and weeks' worth of work to just hours. It's AMS agnostic and will be released for Sagitta later in the year," Ray told Insurance Business.
"A second feature we're excited to launch this summer as part of our AMS360 upgrade is automated eDocs processing. Document processing and filing is a huge driver of inefficiency for independent agencies. Our product TransactNOW will track eDocs as they arrive, identify what they pertain to and which policy they relate to, and then route the eDoc to the appropriate folder in the AMS with an actionable alert to notify relevant parties. We're really excited about this because of the efficiency it will generate."
Efficiency, efficiency, efficiency … that's where independent agents need to up their game, according to Ray. To boost productivity, Vertafore recently added Business Process Analytics to WorkSmart, its workflow solution for agencies, and ImageRight, a similar solution for carriers. Business Process Analytics gives users the ability to visualize and analyze workflow trends, enabling agencies to better manage capacity, cost and forward planning.
At the Accelerate conference, the firm also revealed the growth and progress of its recently acquired insurance intelligence solution RiskMatch, which provides independent agents with insights about customers, the market, and the entire insurance distribution channel. Vertafore has almost completed the exercise of integrating all of its AMS360 online data into the RiskMatch solution, meaning any of the 6,000 agencies using AMS360 can quickly tap into RiskMatch and make the most of the solution's analytic capabilities.
"Think of it as a Match.com for agencies and carriers," said Ray. "Independent agencies can use RiskMatch to write more policies by cross-selling, because it provides benchmark data showing coverage that similar clients and prospects are buying. It also shows the risk appetite of the carriers, so it leads to a better matching of agents and carriers.
"We're really excited about all of these upgrades. At Vertafore, we're dedicated to the independent agency channel and we're providing technology that can enable agencies to cut out inefficiencies and thrive in today's marketplace."
Related stories:
Looking back to plan ahead with new insurance tech tool
Vertafore adds features to agency management system