Insurance president explains "where the magic happens" | Insurance Business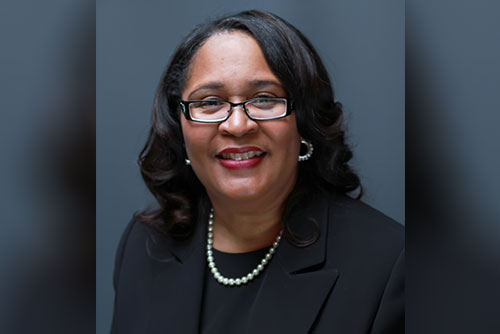 "Stay out of your comfort zone. That's where the magic happens." - That's the golden nugget that Rebekah Ratliff (pictured) swears by, and you might as well call her a magician for all she's been able to achieve in her 28-year insurance career.
Ratliff's start in insurance was conventional in that she somewhat "fell into" the industry. She graduated from the University of Illinois with a degree in Psychology and had no sights set on becoming an insurance professional. However, she decided to take a training opportunity at CNA Insurance where she learned about the claims profession.
She never looked back. Ratliff spent 25 years as a claims professional, specializing in complex casualty claims loss matters, with expertise in numerous areas including: trucking and auto liability, products liability, medical malpractice, commercial premises liability, and personal injury / wrongful death.
Read next: Successful women in insurance 'willing to take risks'
"I never turn down the opportunity to keep on learning. I've developed a lot of subject matter expertise, which has kept my career very interesting over the years," Ratliff told Insurance Business. "However, it got to a point after 25-years in the claims profession where I wanted something more. The best parts of my job were negotiation and case evaluation, and I wanted something more where I could use my transferable skillset.
"I had a couple of mentors at the time. One in particular said to me: 'You're doing great work, helping people bring their matters to conclusion, but you're wasting your skillset.' So, I looked into other opportunities, and that mentor suggested mediation. Three-years-ago, I walked away from a 25-year career in the claims profession and I started my own mediation and arbitration practice called Capital City Mediations."
Starting a business from scratch is never a comfortable thing to do. For Ratliff, it required "a leap of faith." She described her decision as "an exercise of faith" but said she had 100% confidence in her skillset and her ability to bring extra value to the marketplace. That confidence can "catapult you to heights unknown," she added, but only if you're willing to take the leap.
Read more: Put an end to coffee pot pre-meetings and engage with everyone at the table
Equipped with her mediation skills after handling sensitive and problematic claims for 25-years, Ratliff has become a resource for countless law firms interested in learning the value of their cases to determine the appropriate course of action regarding trial, or the pursuit of dialogue geared towards settlement. She's built relationships nationwide and has put herself on a pedestal, speaking internationally about mediation as a first choice in dispute resolution.
"My relationship capital is though the roof," she said. "I've built up some amazing relationships throughout the legal and insurance industries – and that has been the catalyst for what I've been able to achieve. You have to do the work, develop the skills, and build the relationships, and then figure out how all of that applies to your goals."
Ratliff will be sharing more about her insurance story at Insurance Business's upcoming Women in Insurance San Francisco event on October 03. When asked why she's supporting such an event, she responded: "I support Insurance Business's Women in Insurance because I am a woman in insurance. How can I not support my sisters? I do not compete with my sisters. I believe there's enough there for everybody, and I believe we have to support one another, because if we don't, then no-one else will be inspired to support us."
Hear more insights from Rebekah Ratliff and others at the upcoming Women in Insurance San Francisco on October 03, also showing in Chicago on September 10, New York on September 17, and London UK on October 10. See further information or book now.