Integrity Marketing Group swoops for Connecticut firm | Insurance Business America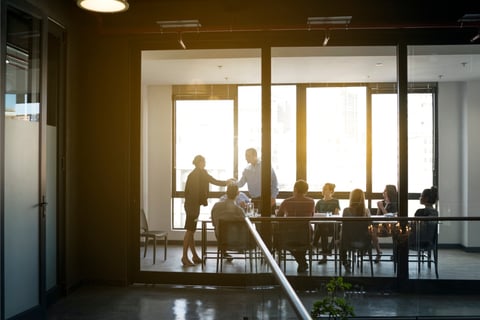 Integrity Marketing Group has announced that it has acquired Schmidt Insurance Services, an independent marketing organization based in Ellington, Conn. As part of the acquisition, Eric Schmidt, president of Schmidt Insurance Services, will become a managing partner at Integrity.
After spending 23 years in the retail automotive business, Schmidt transitioned to the insurance industry. Schmidt Insurance Services has grown substantially since its founding, and now provides life insurance and final expense products to thousands of families.
"Integrity is committed to helping as many American families as possible, which makes Eric an ideal partner," said Bryan W. Adams, co-founder and CEO of Integrity Marketing Group. "As an inspiring leader who motivates his agents every day, Eric wanted his team to have the best resources the industry has to offer. He found them in Integrity's omnichannel insurtech platform.
"We'll continue to innovate our systems and technology to provide the best opportunities for agents and their clients. The sky is the limit for Schmidt Insurance Services, and we're thrilled to welcome them to the Integrity family."
"I love how the insurance business helps families, both by providing a way to support the families of our agents and by securing the right protection for the families we're serving," Schmidt said. "When I leave a client's home, I know I've left them in a more secure and confident place than when I arrived. I feel the same way about this partnership with Integrity.
"Integrity offers best-in-class resources and the industry-leading technology to succeed. Just like me, their priority is helping families – and they have the technology to help our business reach more families than ever before. I don't think there is a bigger opportunity for me than that of becoming an Integrity partner, and I couldn't be prouder to join the team."
Read next: Integrity announces $1.2 billion investment
"Eric has an extremely strong work ethic and a genuine dedication to protecting his clients," said Shawn Meaike, president of Family First Life and a managing partner at Integrity. "By utilizing Integrity's infrastructure and expanding his product portfolio, Eric will experience the 'Integrity effect' of supercharged growth – and he's ready for it. His leadership skills, empathy and drive have helped him achieve much in a short time, but we can't wait to see his business reach its full potential with Integrity. Bringing Schmidt Insurance Services onto our fast-growing team makes all of us stronger, and we're so excited to call Eric an Integrity partner."