It's official - Carlyle Group reveals huge insurance acquisition | Insurance Business America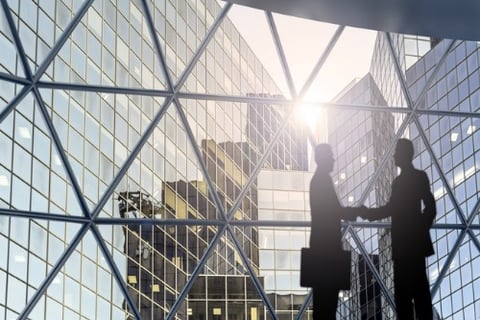 It's now official – following reports in recent weeks that The Hilb Group was up for sale, it has been announced today that the middle market insurance broker has now signed a definitive agreement with The Carlyle Group investment firm for funds affiliated with Carlyle to acquire a majority interest of Hilb. The transaction is expected to be completed in Q4 of 2019, subject to regulatory approvals. Financial details of the transaction were not disclosed.
Both companies have been active in the M&A market in years passed, with Carlyle notably taking majority ownership of claims management giant Sedgwick in early 2019. With this recent deal, Hilb's management team and employee shareholders will remain significant shareholders.
The broker was founded in 2009 and employs over 900 associates, as well as operating 91 branch offices across the United States. Hilb is currently a portfolio company of Abry Partners, a Boston-based private equity firm, which invested in Hilb back in 2015.
"This investment by Carlyle is a strong endorsement of our growth strategy and represents the next exciting chapter for Hilb," said Richard Spiro, CEO at Hilb. "Carlyle's additional capital and resources will significantly benefit our company and associates as we grow our business organically and through targeted M&A opportunities. Working with Abry enabled us to accelerate our development and we are equally excited to have new partners to fuel future growth. We have a rich pipeline of partnership opportunities and look forward to continuing our expansion with Carlyle."
Brent Stone, partner at Abry, added that the company's annual revenues "dramatically increased" under Abry's ownership, and the team was able to complete more than 60 strategic add-on acquisitions during that time.
"We are very pleased with the outcome of this investment for our investors and also for Hilb's management team and employees," he continued. "Hilb is very well positioned for ongoing growth and performance as a portfolio company of Carlyle and we wish them success."
Finally, John Redett, managing director and co-head of Carlyle Global Financial Services, said that his company has long admired the broker's franchise.
"We look forward to our partnership, and to supporting Hilb in its next chapter of growth and innovation as it expands into new geographies and product lines to serve the increasingly complex needs of its clients," he commented.
According to a press release, equity capital for the investment will come from Carlyle Partners VII, an $18.5 billion fund that targets buyout transactions in the United States, as well as Carlyle Global Financial Services Partners III, a financial services buyout fund.