Liberty Company Insurance Brokers welcomes new members to Los Angeles team | Insurance Business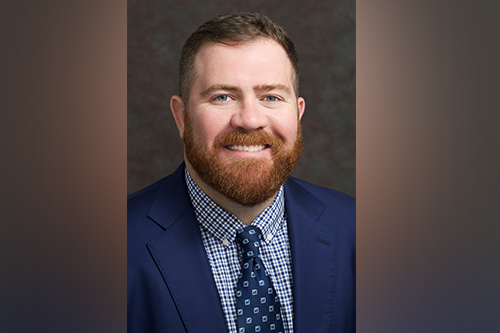 Liberty Company Insurance Brokers (LCIB) has added James and Taylor Armitage, both previously from Arroyo Insurance, to its team based out of Los Angeles, in Woodland Hills, CA.
James "Jim" Armitage is one of the co-owners of the Arroyo Insurance Group of Southern California agencies. He has been working in the insurance industry since 1978, first starting with Aetna Casualty and Surety Company before later serving as principal in Arroyo Insurance Services - he was the firm's first president in 1986. He is a recipient of the Chartered Property and Casualty Underwriters (CPCU) designation, and is a graduate of the University of Southern California, where he earned a Bachelor of Science degree in Business Administration with a minor in Marketing and International Management.
Taylor Armitage (pictured above) is another previous co-owner of the Arroyo Insurance Group. He has been involved in the insurance industry since 2008, first starting on the retail and wholesale sides of the business. He became affiliated with Arroyo Insurance in 2016, serving as a vice-president and producer, and, on top of being a licensed P&C broker, Taylor has the Certified Insurance Counselor (CIC) and Certified Authority on Workers' Compensation (CAWC) designations. He earned his Bachelor of Arts degree in Political Science from UCLA.
"To have such an admired member of the California insurance community choose to join our family is truly an honor and we are thrilled about Jim and Taylor's future at Liberty," commented LCIB CEO Jerry Pickett on the appointment of the two.
"Jim and I are very excited to become part of the Liberty family," added Taylor Armitage, who noted that the transfer to LCIB was a "great move" after considering the company's promising growth trajectory.