Life insurance sales surge in Q3 | Insurance Business America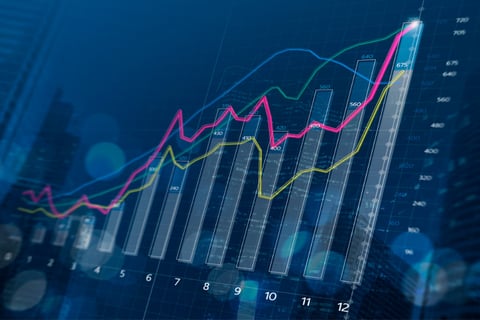 Total life insurance new annualized premium grew 18% in the third quarter, according to new data from research and consulting firm LIMRA. Q3 was the third consecutive quarter of double-digit growth in the space.
"Aside from last quarter, third-quarter premium growth was at its highest level since third quarter 2007," said John Carroll, senior vice president and head of LIMRA's insurance division. "Overall growth was widespread, with 65% of carriers – including nine of the top 10 carriers – reporting increases."
Year to date, total new premium increased by 18%, the largest nine-month growth recorded in 25 years. All product lines posted positive gains in premium both in the third quarter and year to date, LIMRA said.
While overall policy sales were level with the prior year, the number of policies sold year to date was 5% higher than in the first three quarters of 2020. All products except for term products experienced growth in policy sales in Q3, LIMRA said. For the first time in at least 25 years, every major product line posted increased policy sales in the first nine months of the year.
Variable universal life (VUL) new annualized premiums doubled in Q3, up 104%, and posted the largest growth in terms of absolute dollars, LIMRA said. While protection-focused product sales – which drove growth earlier in the year – were up 46% in Q3, accumulation-focused product sales growth rose threefold from Q3 2020.
VUL new annualized premium increased 78% year to date. VUL market share was 13% in Q3, five percentage points higher than a year prior and nearly double pre-COVID levels.
"VUL sales have been remarkable in 2021," Carroll said. "Low interest rates, strong equity markets and recent changes to tax law (IRC 7702) have made VUL products more attractive to consumers, driving their growth over the past several quarters."
Indexed universal life (IUL) new premium rose 21% in Q3, with two-thirds of IUL carriers increasing their sales and all but one carrier posting double-digit growth, LIMRA said. IUL premium increased 18% in the first nine months of the year. IUL represented 26% of all individual life premium in Q3.
New annualized premium for fixed UL increased 11% in Q3, driven primarily by current-assumption product sales. Fixed lifetime guarantee premium, however, continued to drop, falling 13% for the quarter. Fixed UL rose 2% year to date. In the third quarter, fixed UL held 8% of premium market share, LIMRA reported.
Read next: LIMRA survey reveals impact of COVID-19 on US life insurance
Whole life sales growth slowed in Q3 compared to the growth experienced in the first half. Whole life new premiums grew 8% in Q3, resulting in a 17% year-to-date increase. Whole life accounted for 33% of the total individual life insurance premium collected in the third quarter.
"Increased consumer interest in life insurance and an expansion of accelerated underwriting programs have helped whole life sales across all distribution channels," Carroll said. "LIMRA is forecasting double-digit growth in whole life sales for 2021 and continued strong sales results through 2022."
Term life insurance new premium was up 4% in Q3 and 7% year to date, according to LIMRA. The firm is projecting term life premium to grow as much as 8% in 2021, spurred by continued consumer interest and online availability.
"COVID-19 raised Americans' awareness about the importance of having enough life insurance coverage," Carroll said. "Our research finds more than a third (36%) of consumers said they planned to purchase coverage this year. Our sales results suggest many are following through on this. Yet there are 102 million Americans living with a life insurance coverage gap. As we look to 2022, LIMRA will continue to lead the industry-wide 'Help Protect Our Families' campaign, focusing on the underserved markets that rely on our products to ensure their families' future financial security."