Millennials want a career in insurance – if you can convince them how great it can be | Insurance Business America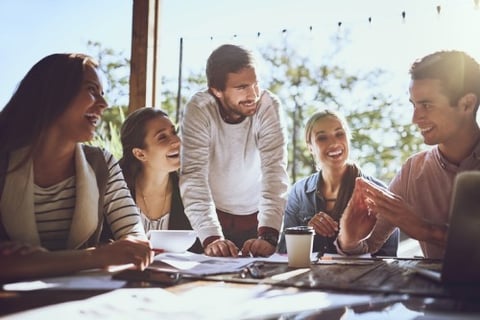 Contrary to popular belief, millennials are excited about working in insurance, but they sometimes struggle to get their foot in the door.
"Gamma Iota Sigma is an organization compromised solely of students trying to get into the industry," said Noelle Codispoti, CEO of Gamma Iota Sigma and a speaker at the upcoming Millennials in Insurance Masterclass Chicago. "What we find is that students are enthusiastically choosing a career in insurance once they know that it is an opportunity, and where we see the challenge is a real lack of the industry sharing opportunities with students."
The vast majority of the organization's students chose to pursue an insurance career in college once they heard about it from someone else in the industry, according to Codispoti, and therein lies the key to recruitment: if the industry can do a better job of sharing the positive experiences of its professionals with the younger generation, students are willing to go down the insurance pathway.
Part of the draw for millennials is the broad range of interests that a career in insurance can touch on.
"If you are interested in entertainment or construction or cyber or digital mediums, there is a spot for everybody to be an expert in those types of areas, while at the same time providing the benefit of insurance or insurance resources to individuals," explained Codispoti. "I think that's where as an industry we've probably had missteps over many decades or centuries now – we haven't shared all that insurance is."
Work-life balance and giving back to the community are two other benefits that insurance companies offer, and millennials look for in their jobs.
To encourage more young people to look to the industry as a potential future career, professionals should be sharing their stories with this generation, whether it's by getting on college campuses, recruiting co-op students or getting that message out on social media.
"It really is about folks hearing the story and much less about trying to change a perception or changing what we're doing as an industry because it does happen quite seamlessly once these stories are shared," said Codispoti. "Everybody knows you can be an accountant, or an economist, or an investment banker, but I think that it's quite easy for us to get to the point where students are choosing careers in insurance based on how wonderful we think that the careers we've had in the industry have been."
Dive deeper into this issue at Millennials in Insurance Masterclass Chicago on November 14. For more information and to register, click here.