Nationwide to honor the most unusual pet insurance claim of 2019 | Insurance Business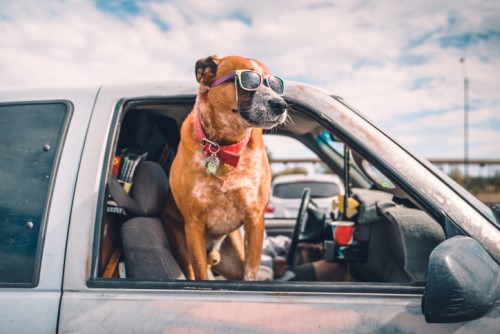 Nationwide is once again holding its annual Hambone Award event, and the insurer is asking the public to vote on the weirdest pet insurance claim of 2019.
The Hambone Award, named after one incident wherein a dog ate an entire Thanksgiving ham while stuck inside a refrigerator, was first instituted in 2009. Nationwide has been using the award not just to regale consumers about the strangest things that happen to pets, but also to honor local veterinary practices for their care.
Five finalists were selected for this year's vote – the five claims were selected from Nationwide's database of over 750,000 insured pets. Voting is open to the public until October 13, 2019.
The finalists are:
Tippy – a Border Collie that ran into a steel trailer hitch while playing fetch and injured her snout.
Jasper – a cat that ended up inside a dryer while it was in the fluff cycle.
Frank – a Rottweiler who ended up getting quills up his snout after sniffing a porcupine.
Minnow – an indoor cat that disappeared for 21 days, only to return with a broken rib.
Max – a Great Pyrenees whose head got caught in a hog trap.
All nominated pets have made a full recovery and received Nationwide insurance payouts for eligible veterinary expenses. The animal that wins the vote will receive a basket of treats.
As part of the contest, the veterinary practices that treated the finalists will also each receive a portion of the $30,000 award through the Veterinary Care Foundation. The winning practice will be given $10,000, while the runner up receives $7,000, third place gets $5,000, and fourth and fifth will each collect $4,000.
"Our annual Hambone Award is a great reminder that pets can make remarkable recoveries because of the diligence of their owners and the incredible skills of their treating veterinarians," commented Nationwide vice-president and chief veterinary officer Carol McConnell, DVM, MBA.