New tie-up to cover 'once in a life time' sporting trips | Insurance Business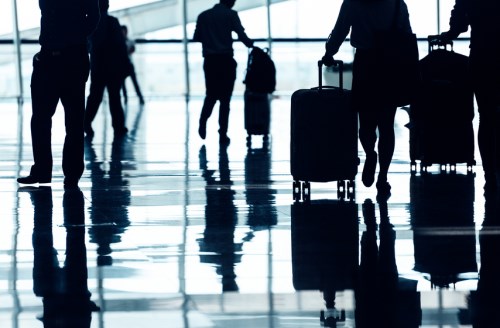 Philadelphia Eagles fans are likely still in party mode after a stunning 41-33 victory over the New England Patriots in Super Bowl LII on Sunday.
But imagine if you were a devout Eagles fan who had saved up for years to purchase a Super Bowl ticket, only for some unforeseen circumstance to thwart your plans and stop you from seeing your dream team's first ever Super Bowl championship (1966-present) … that would be tragic!
Now a new sports travel partnership between Indy-based travel insurance company,
Seven Corners, Inc
., and hospitality events and travel package provider, Bullseye Events Group, is attempting to address this by allowing travelers to protect their investment in major sporting events such as Super Bowl LII, The Masters, The Kentucky Derby and the Indianapolis 500.
Bullseye customers can add trip protection insurance coverage to their travel reservation through Seven Corners' RoundTrip Elite plan, which helps protect against situations that can interrupt or completely halt a trip, such as weather events, sickness or injury, medical emergencies,
terror attacks
, lost or stolen baggage and more.
As the tickets for these 'once in a lifetime' sporting events are often more expensive than everything else combined, the Seven Corners program can also stretch to ticket cost coverage.
"The trip cancellation travel industry, depending on what market you play in, is somewhere between a $2.2 billion to maybe a $3 billion market in the US. At Seven Corners we looked at that huge market and decided to focus on a specific sub-market – what we classify as the activity-based traveler," explained David Fischer, chief revenue office of Seven Corners.
"Activity-based travelers are going on a trip to either participate in an event, like a snowboarding competition or a food tasting event, or they're traveling to go and witness an event like the Super Bowl or The Masters. We're definitely seeing insurance protection gaps in those travel markets that we can help fulfil."
Consumer awareness across the board for US
travel insurance
products is one of the biggest hurdles and gaps the insurance industry has to cover, according to Fischer, but it's something that clever partnerships like Seven Corners' tie-up with Bullseye Events Group could help to resolve.
"Our new partnership with Bullseye is going to be an interesting and important relationship," he told
Insurance Business.
"It's a tremendous education opportunity because they really understand their consumers. Together we can help educate activity-based travelers around the value of trip cancellation insurance coverage."
Bullseye Event Group CEO, Kyle Kinnett, commented: "We at Bullseye like to deliver on 'once in a lifetime' experiences, but we know unfortunate situations occur that require support to cover the cost of these experiences when a client cannot attend. We're very excited to have Seven Corners as our travel insurance partner as they will play a pivotal role in providing a solution to our clients when something interrupts their travel plans. We look forward to a very successful long-term relationship with Seven Corners."
Related stories:
Travel insurance fills gaps in Atlanta airport power fiasco
The lure of baseball for insurance marketing