QBE programs head: 'It's the golden era of MGAs' | Insurance Business America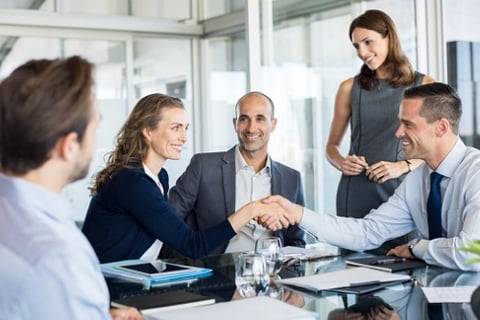 The program administration business in the US is red hot in terms of profit potential, growth and innovation. According to the TMPAA, the market generates annual premium revenue in excess of $36.1 billion – a stat that really has caught the attention of investors.
Market forces of consolidation, competition, capital and technology are "driving an increasing pace of change" in the insurance industry, according to TMPAA president Tony Campisi, which is forcing insurance firms to find new ways to help customers manage their risks. The program administration market, which is a delegated authority through MGAs, is uniquely placed to meet the demands of a changing insurance landscape.
"It's the golden era of MGAs," said Glenn Skrynecki, head of property programs at QBE North America. "The program administration market is on a growth trajectory that's outpacing growth in the wider property and casualty (P&C) markets. It also has average loss ratios on a 10-year basis between five and eight points better than the P&C markets. From that perspective, it's a hot market."
In the natural scheme of things, "hot markets" attract investors. As program administrators and MGAs thrive, the amount of consolidation activity (in the form of mergers and acquisitions - M&A) is also on the rise.
"Program administrators and MGAs bring very disciplined and niche underwriting capabilities, which not all carriers have. When you add that to the relatively rapid growth, scale and premium they can provide, MGAs have become very attractive prospects in the insurance M&A market," Skrynecki commented. "We're seeing an extreme amount of interest from private equity looking to buy MGAs and there's also lots of interest from national and global brokers in purchasing or starting programs and MGAs."
Good, established programs are what acquirers are really looking for, according to Erin Fry, head of specialty and casualty programs at QBE North America. Acquirers want scale, profitability, reliability and historic data. As more and more entrants come into the market, Fry predicts competition will heat up for the best programs. However, it's not easy for acquirers because good programs tend not to move. They stay with their carrier markets for years and will often only switch if there's some form of market disruption or triggering event.
As well as heightened interest in consolidation, Fry and Skrynecki have also seen more firms (carriers, brokers and insurtech start-ups) looking to set up insurance programs in order to tap into this quite lucrative market. But setting up a successful program is easier said than done.
Skrynecki explained: "A national broker might analyze its portfolio and realize it has 10,000 hardware stores that it could bundle together into a program. That's often how discussions around programs get started. The challenge with that becomes – what kind of data do you have, and can you understand how that data performs? That's what is generally lacking.
"At QBE North America, we want our programs to have very precise data. For programs with tenure, you can use historic data to understand loss trends and profitability, but if you're setting up a new program and you only have examples of the loss runs, that's not the level of detail a carrier typically wants. The other part of it is, a broker can't just wake up one morning and say it wants to be an MGA. There's a discipline of underwriting tied to that which is very different to being a broker."
When it comes to 'starting up an MGA,' Fry said it's also important to understand the context. Starting an MGA from scratch is very different to a scenario where a major brokerage firm with $10 million in premium of wholesale business says it wants to aggregate that business into a program administration play.
"If you're a total start-up, you don't always know what carrier partners are expecting, whereas a long-standing partner wanting to aggregate a homogenous book of business will already have the necessary systems, partnerships and relationships in place," she commented.
There has been a lot of interest in the program administration market from insurtech start-ups. As Skrynecki noted: "Every tech person with a product geared towards insurance wants to become an MGA and start a program. They have to understand that running a program requires distribution and a carrier market. While their technology may be brilliant, their view of the insurance market can sometimes be a little narrow. This often means the risk and the reward are too far apart for the carriers."