PURE Insurance arms prospective home buyers with risk report | Insurance Business America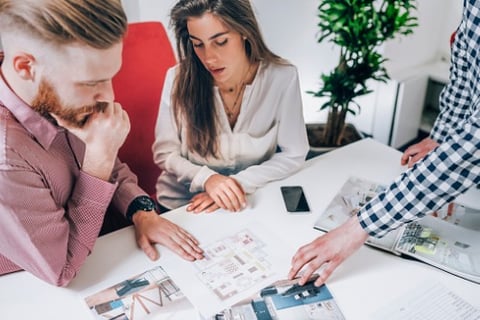 Buying a home is stressful at the best of times. Too often, buyers enter into these significant investments with at least one or two blind spots. Perhaps the property has a history of water damage claims that have been undisclosed by the seller, perhaps the roof needs some repair work, or perhaps it's in a location that admitted home insurance carriers have started to retreat from. Depending on state regulation, sellers aren't always required to tell prospective buyers these details. If buyers fail to do their due diligence, they could end up buying a property that causes a lot of headaches.
Insurers are uniquely positioned to support their policyholders through the challenges of this process. That's why PURE Insurance – a member-owned insurer for high net worth families – has launched PURE Home Spotlight, a real-time home buying report that gives its members critical insights into property risks and insurability.
Read next: Flood damage can erode companies' long-term value – study
"Lots of individuals, particularly our membership, were making decisions on large real estate purchases without a detailed knowledge of the risks associated with that," said PURE Insurance VP of member experience Matt Schreibeis. "They lacked the visibility into risks associated with the property, which created friction in a few different ways. Risks were being identified after they entered into contracts, needs like flood insurance were unknown in the contract, previous damage and property work was not fully disclosed to them, and there were even challenges with getting insurance coverage in the admitted markets, particularly for properties with wildfire and coastal exposures.
"Lawmakers have tried to address some of this friction by increasing visibility in the real estate market, but there are limitations on what they can do. In Texas, for instance, they started requiring individuals to disclose if their property ever suffered a flood loss. They passed that law in late 2019 in reaction to Hurricane Harvey because so many people were caught off guard when Harvey came, and they had [uninsured] flood losses. New York implemented a law that said sellers had to disclose the losses on their house, or provide a $500 credit to the buyer. But over time, this just became a matter of common practice where everyone would provide the credit, and no-one was actually providing the transparency. At PURE, we thought there was a product we could develop to make our members smarter and more confident of the risks associated with a home before they made a multi-million-dollar purchase."
PURE members can enter the address of a home currently for sale into the PURE Home Spotlight platform, after which they'll receive an emailed risk report within seconds. These reports include up to 35 data elements from various sources to provide information about the integrity of a home, including: historical details on a home's loss history, construction permits and home improvement projects; property- and geography-specific risk factors such as flood, hailstorms, earthquakes, hurricanes and wildfires; and the insurability of the home for sale, offering a low, medium or high likelihood of whether PURE would cover the property.
Read more: Number of named storms increases in CSU 2020 hurricane season forecasts
Essentially, the report transforms the home buying process by arming prospective buyers with data and insights to better understand the risks associated with a home and, ultimately, make a better and more confident purchase. Schreibeis gave the example of a member in a Northeastern state who ran a report on a prospective property, and, even though it wasn't in a FEMA flood zone, the report actually highlighted potential risk of flash flooding because of a small creek running through the property's back yard. That then enabled the buyer, who wasn't initially considering flood insurance, to have a conversation with their broker about purchasing flood insurance.
"We've talked to a lot of brokers throughout the development of this product, and, for them, the main benefit is it allows them to fill their role as a trusted advisor earlier in the process," Schreibeis told Insurance Business. "The member can copy them on the report when they run it, or the broker can run the report on behalf of a member. If a member indicates they're looking at new homes, the broker can run the report for them on the home for sale, and they can really help translate the information. We provide some relevancy messaging of what the report means, but they can help further expound on that and really fulfill their role as a trusted advisor.
"What we've heard from a few brokers is that it's challenging when they get brought in to help secure insurance after someone's already entered into a contract, it's especially hard for our partners or independent brokers in the California region, for example. They might be brought in after home is purchased and all of a sudden, they're not able to find admitted coverage so they have to go to the excess and surplus market. That means the quotes they're coming back with are three times more expensive than their client expected, and it puts the brokers in a difficult situation. Meanwhile, our Home Spotlight report moves these conversations earlier in the process, so the brokers can begin to play that advisory role earlier on."