QBE Group declares half-year financial results | Insurance Business America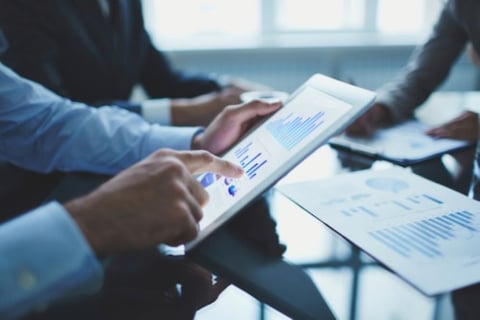 QBE Group has announced the financial results for its half-year ending June 30, 2019, recording a cash profit after tax of US$520 million – up by 35% on the previous half-year period.
Its gross written premium (GWP) rose by 1% to US$7,637 million, and statutory net profit was up 29% to US$463 million.
QBE shares have lifted by 2.5% to $12.38 off the back of the strong results, and the business has continued its strategy of minimizing costs and offloading overseas businesses in order to simplify its structure.
Focusing in on the North America region, specifically, however, the results were more of a mixed bag. Net earned premium increased by 5% to stand at US$1,849 million but gross written premium fell compared to the same period last year, dropping to US$2,804 million. Overall its combined operating ratio (COR) stood at 99.9% compared to 99.0% during the same period last year.
An especially wet spring in the Midwest of the US was season as one of the primary reasons for the slight rise in COR with an increased risk of preventive planting claims in its crop business.
"A significant improvement in the attritional claims ratio (ex crop) was more than offset by the aforementioned deterioration in the crop result coupled with adverse prior accident year claims development and an increase in the net cost of large individual risk claims due to the strengthening of current accident year claims ratios in selected cells," it wrote. "Although in line with budget, the net cost of catastrophe claims increased relative to the prior period following changes to the group's reinsurance structure effective January 01, 2019. The underwriting result included a US$61 million or 3.3% adverse impact from the decrease in risk-free rates used to discount net outstanding claims compared with a US$40 million or 2.3% benefit in the prior period."
QBE Group CEO Pat Regan said that the half-year performance overall reflected "significant improvement in attritional claims experience across all divisions," along with strong returns on investment.
"With a strong first half result now behind us and our 2019 full year guidance unchanged, through the second half of 2019 we will continue to build on the good progress we have made against our priorities," Regan said.