Randall & Quilter issues H1 financials, announces launch of legacy insurance sidecar | Insurance Business America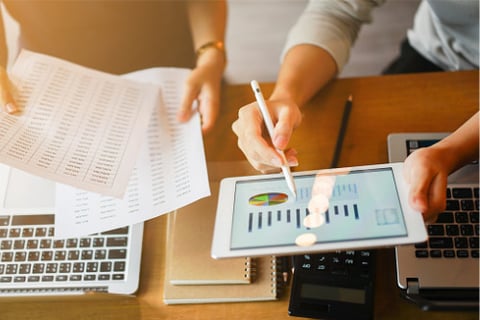 Randall & Quilter (R&Q) has released its financial results for the first half of 2021, reporting "strong growth" in its program management business and, at the same time, announcing the formation of a new legacy insurance sidecar.
The Bermuda-based group has launched Gibson Re, which will reinsure 80% of the firm's new qualifying transactions for the next three years, with R&Q handling the remaining 20% to "promote the alignment of interest."
The firm is also set to receive 4.25% of Gibson Re's reserves' annual recurring fees, along with potential performance fees, for at least six years, transforming its legacy insurance arm into primarily a recurring fee-based business.
According to R&Q, it is also expecting run-rate group fee income to exceed $140 million, and group pre-tax operating profit of more than $90 million, assuming Gibson Re's capital of about $300 million is fully utilized by 2023.
"R&Q is repositioning the business to become an asset manager for legacy insurance business, focusing on our core strengths of insurance origination, underwriting, and claims management," said William Spiegel, the firm's executive chairman. "This change reduces our reliance on the capital markets to support our growth."
"The launch of Gibson Re simplifies our legacy insurance revenue model from one with lumpy underwriting income and seasonality… to one with a predictable and high-quality recurring fee income," he added. "Importantly, by reducing the capital intensity of legacy insurance, we free up capital to support our previously announced progressive dividend policy and reduce our reliance on the equity markets for additional funding."
In terms of financials, the firm's program management continued its strong growth for the six months ending on June 30, with gross written premiums (GWP) hitting $890 million and annualized fee income reaching $50 million, rising 80% and 135%, respectively.
During the period, pre-tax operating profit also skyrocketed a whopping 1,100% to $20 million on an annualized basis, while pre-tax operating profit margins grew from 7.5% to 40%. These positive results prompted R&Q to increase its program management GWP target for FY 2023 from $1.5 billion to $1.75 billion.
Meanwhile, the firm's legacy insurance line completed eight transactions in the first half of 2021. Of the company's legacy insurance pipeline of more than $1 billion of reserves, traditionally about 70% of transactions are completed in the second half of the financial year.
R&Q also confirmed that it would pay an interim dividend of 2.0 pence per share on October 12, 2021. The dividend will be paid to shareholders on the register on September 24, 2021, with a corresponding ex-dividend date of September 23, 2021.
Spiegel said the intention was to grow the total amount of the annual cash dividend from the fiscal year 2020 level of four pence per share, in line with its progressive dividend policy.
"Given the expected pre-tax operating profit for fiscal year 2021 will be impacted by the transition to recurring fee income, the dividend payout ratio is likely to be significantly above our 25% to 50% range, funded by excess capital created by the establishment of Gibson Re," he said.