What's the key to attracting more young people to insurance? | Insurance Business America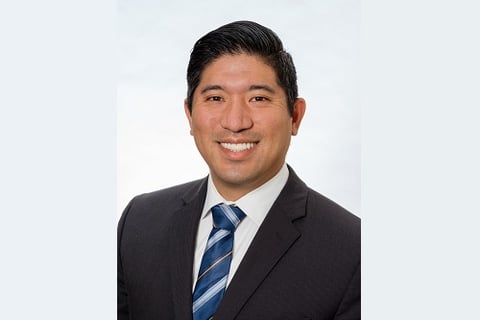 When insurance opened its doors to Jeremy Huang, taking a peek inside did not even cross his mind. Knowing nothing of what could be in store for him in the industry, Huang initially shunned any offers for him to jump aboard.
While taking up international studies at UC Irvine, Huang worked in the retail banking space. He graduated a quarter ahead of schedule and started figuring out what long-term career options should he consider. Would he thrive in his current environment, or would he be better off taking risks and stepping outside his bubble?
It did not take long for him to reconsider the insurance industry— when he did, he was transported into an industry with endless possibilities. He landed an underwriting trainee position with Chubb in its executive liability division and worked his way up, becoming the group's regional financial institutions underwriter.
Conquering challenges
After almost six years, Huang left Chubb and ventured into the broking side of insurance, something that was not easy for someone who did not have an established network. He recalled being rejected by wholesale brokerage firms because he had yet to build a book of business. However, everything changed when he found Worldwide Facilities.
"Worldwide Facilities took me in as a young aspiring broker with no established book and gave me every resource and support to allow me to build my book from scratch," he said.
The road proved to be difficult to traverse along — Huang realized that all the years he spent as an underwriter for a large insurer had not prepared him for the professional development he needed to thrive as a wholesale insurance broker.
"I've had to develop professionally in a short period of time as a broker. I've always tried to learn and develop through my career in insurance, but now I feel like I have specific, targeted goals that are driving my learning and development," he said.
With grit and determination, Huang managed to go from zero to hero, overcoming his shortcomings and adapting to this new environment.
"Worldwide Facilities understood what I was trying to do and backed me 100%. Let's just say that I was able to repay Worldwide Facilities by achieving my four-year goal in only three years. By the fourth year, I crushed expectations — all while building a completely organic book from scratch," he said.
Embracing his role as a broker
Huang currently serves as vice president for management liability & professional lines at Worldwide Facilities Irvine. He acts as a producer, bringing in new businesses and getting paid in commission.
"In order for me to succeed in my role, I need to be able to establish solid working relationships with agents and insurers as well as building a solid team around me that will allow me to scale operations in the long run. Agents will not trust me if I cannot show them a certain level of expertise within my area of practice and I do this by providing policy comparisons and speaking at different industry events or client events," he said.
Trust is the crucial thing for Huang — without it, he would not be able to take on more or widen his network and grow the group's books. For him, one easy way to establish trust and open communication is to always prepare a proper narrative about risks.
He said: "As simple as this might sound, many brokers/agents do not do this, and I spend half of my own time during the marketing process obtaining the necessary information from my agent/insureds to simply go to market. I look at this as being a lot of front load work, but less work on the back-end."
Witnessing how the industry has evolved
With more than a decade of experience in the insurance industry, Huang has witnessed how the industry has changed. He claims he has been through at least one full market cycle — hard market through a soft market and back again to a hardening market.
"When I started in 2007, the economy was just starting to realize the unexpected impacts of what was to be the financial crisis. For the first four years while I worked for Chubb, I was always the youngest person in the office. Nowadays, the industry can't keep up with the staffing demands," he said.
Huang also observed steady improvements in distribution, communication, and tracking thanks to insurtech and other outsourcing services — these have boosted productivity and the overall efficiency of the industry.
"These improvements are shedding new light into career opportunities within insurance that were never previously available. I see a shift in traditional underwriting models — with individual underwriters and traditional rating systems — to online quoting and automated rating systems. Technology is slowly changing the landscape of insurance," he said.
When asked about one thing he would like to change in the industry, he pointed to regulation.
"I would change the way insurance is regulated and processed throughout the US, currently state-governed and regulated. It needs to be overhauled. In short, it should be regulated at the federal level and managed at the state level," he said.
Huang also shared pressing concerns in his line of work, which primarily revolves around insurance program management, financial institutions, media/entertainment and healthcare.
With regards to financial institutions, he said the global financial crisis imparted a crucial lesson, especially when the economy started to stabilize again.
"The idea that the economy is recovering doesn't necessarily mean that traditional financial institutions like banks have it any easier with all the financial regulations and capital requirements that hang over their heads, he said.
"There have been some measures to reduce the level of regulatory burden that these institutions have to answer to, but then they also have to compete against other lending institutions that are going to start popping up in the future and that may not be as heavily regulated."
On the media and entertainment front, he said the industry has often been tagged as high-hazard. Businesses under this umbrella are written off by most insurance carriers, even those which only provide services to the industry like food and catering companies and audio-visual groups.
"It is my job to ensure that these types of companies don't get categorized into the larger entertainment bucket because they normally will find it harder to obtain reasonable insurance coverage/pricing otherwise," he said.
Getting younger people to enter insurance
For Huang, it is vital to show the younger generation what a successful career in insurance can look like - something he wished someone helped him see when he was just an up-and-coming professional.
"It is one of the oldest careers in the history of modernization that still allows anyone with or without a college degree to earn an income in the six-digits or higher. Not many careers can say that without a high barrier to entry," he said.
He added: "If somebody told me back when I was 18 that a successful career in insurance could be that I'd be travelling throughout the US and to London while making a six-digit or higher income and still have the time to dedicate time to a growing family and vacations, I would have looked into insurance as a career much sooner."
Asked what he thinks are the essential qualities for someone to thrive in insurance, Huang said it is about being open to committing mistakes and learning.
"Make your mistake early on and learn from those mistakes in the pursuit of bettering yourself and the people around you. Allow your brain to be a sponge for new and old processes. Don't be too quick to judge without a proper understanding of the opportunity/risk. Always look for the win-win in any situation, even if the situation might look dier," he said.
Huang has bagged one of the spots in Insurance Business' Hot 100 list for 2019. The list features 100 insurance professionals who have set the industry on fire with their innovative, entrepreneurial and pioneering spirits.