How Mackoul survived the wrath of Hurricane Sandy | Insurance Business America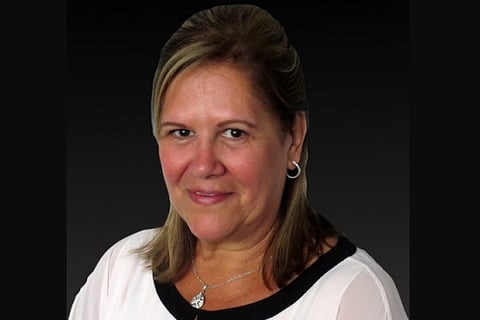 If anyone can understand the difficulties facing those in the Carolinas after Hurricane Florence bombarded the state it would be Mackoul chief operating officer Sally Dolce. When Hurricane Sandy ploughed heavily through the eastern states, including New York, Mackoul's office was hit. Fortunately, the company managed to stay afloat and bounce back.
In this exclusive interview with Insurance Business, Dolce shares her insights about the most challenging issues facing the industry in this day and age. She also explains how the company staged its remarkable hurricane-recovery.
Tell us briefly about your company and its role in the insurance industry.
Mackoul Risk Solutions is aggressive in technology and education for our clients and staff. We also are a niche writer in the habitational market allowing us to be really good at what we do. We provide exceptional service in addition to educating our clients on what they need to protect their interests.
What is the most fulfilling aspect of your work in the insurance space?
Hiring staff that is eager to learn and grow. Hiring good people and training them to be successful is one of the most fulfilling aspects of my job.
What has been the biggest obstacle you have had to overcome so far as an insurance professional and what did you do to conquer it?
Super Storm Sandy destroyed our office. We lost everything in our physical office space. Having a disaster recovery procedure in place for our data was key to the organization being able to help our clients immediately after the storm. Having to find a new office and purchasing all new computers, desks and phones was the biggest challenge but it was accomplished in a very short period of time without our clients even realizing we and many of our staff were impacted.
What do you think are the most challenging issues facing the insurance industry today?
Many people prefer to go online and get a quote. We need to adapt to this ever changing environment and join in the latest technology to accommodate this issue. We also need to continue to incorporate this new technology with the value added of the independent agent.
What advice can you share for those wanting to join the insurance industry?
There is and will always be a need for insurance. The industry is ever evolving and you will continue to learn and grow throughout your career.
We've learned that you are a part of the Insurance Professional Association of Long Island. How does this help you in your career?
Being involved in many insurance organizations helps me to meet people in my industry and build relationships.
Please tell us about your charity work for American Cancer Society and Mission United.
We as an organization participate in many charitable organizations —from cancer walks to raise awareness and money to Thanksgiving baskets for our local community church. We also participate in the tunnel to tower run in NYC, as well as supporting Mission United each year.
When you have 30 minutes of free time, what do you do to pass the time?
Spend time with my beautiful granddaughters! I was blessed with two grandchildren who I adore, and I enjoy every moment of time spent with them. Bike rides on the boardwalk and the beach.