Do we need tougher licensing regulation among insurance professionals? | Insurance Business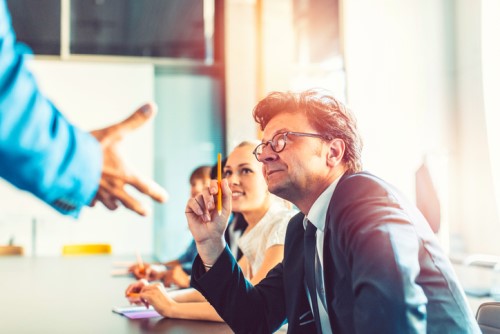 Many active women in insurance have, at some point in their careers, been hindered by a glass ceiling that limits their opportunities. During her years as an insurance professional, Eden Hancock (pictured) once hit a glass ceiling that seemed impenetrable.
Her decision was to leave that company and venture out to other opportunities - firms that would be more open to recognizing the capabilities of young women. Now, she is holding one of the key positions at Risk Placement Services, serving as the Atlanta Transportation area senior vice president.
Insurance Business caught up with Hancock to learn more about her views on the industry. In this exclusive interview, she shares what she thinks is the best strategy in attracting fresh faces and gives her thoughts on the need for more up-front education and tougher licensing requirements for insurance professionals.
How did your insurance career journey start? What led you to this path?
My insurance career started when I was 19 years old. I was going to college part time and worked full-time processing short term disability claims. When I was 20, I received a referral to work in a strange space called "wholesale insurance". I had never heard of this side of the industry and it intrigued me. I started off as an assistant for a professional lines broker and eventually landed into transportation. Once I dived in, I quickly realized that I had found my career path. Not only did I relish being a facilitator and finding solutions for tough risks but the people within the industry really made it enjoyable. Today I am area SVP for RPS Transportation and couldn't be happier. This is truly an industry of career opportunity and growth.
Tell us briefly about your company and its role in the insurance industry. What makes it different from other companies in the same space?
Risk Placement Services is a Managing General Agent and a nationally focused Wholesale Insurance Brokerage. With over 80 branch offices across the country, RPS has consistently ranked as the largest MGA in the country for several years. I joined Risk Placement Services in March of 2018 with a focus on transportation driven accounts and the goal of developing a transportation team for the Alpharetta, GA office. It was a long journey to get me here but I have never been more comfortable. What makes RPS different is the nationwide clout and capabilities combined with a culture that is very open and approachable. My first week at RPS showed a company that not only is providing solutions for the insurance industry but has a commitment to their communities through community service and a strong recruitment to younger generations coming into the industry. Additionally, the forward-thinking initiatives that RPS consistently evolves and executes are both exhilarating and refreshing. I am truly excited about the future of RPS and my career within the organization!
What do you think are the most challenging issues facing your line of work and the insurance industry in general?
Being in transportation, I have seen frivolous litigation change our segment tremendously. The million dollar loss used to be the exception but now it is not uncommon. In many cases, it is easier to write the check than pay the defense cost. Unfortunately, this creates a vicious cycle and the burden gets passed along to insureds. Transportation and workers' compensation are being hit hardest by this aspect and it has lasting affects across the industry.
What are your hopes for the insurance industry moving forward?
My hope for the insurance industry moving forward is that the increase in technology doesn't override the need for human capital within the space. This industry thrives on relationships and personal interaction within the community. I think automation is positive but each individual insured is unique. If you ask any retail agent, their insureds' throw curveballs at them constantly. These curveballs are usually innovations that we as underwriters and brokers need to properly insure in a capacity that automation likely hasn't considered as of yet. The insurance industry is much more than just plugging numbers into raters.
Do you believe that a glass ceiling exists and hinders women from getting opportunities in the insurance space? What should women do to break through?
Unfortunately, in every industry you can find a company where there is a glass ceiling and that includes insurance. I have had a glass ceiling experience within my career. I made a choice to leave that company. I think it is incumbent for anyone being held back for any reason outside of their job performance, to understand there are companies out there who will be more than happy to accept your hard work and promote it.
My suggestion is to find companies that support you, grow your career, and realize your potential —— not only for yourself but to knock out those who didn't support your work along the way. As those companies fail due to poor leadership, we are one step closer to breaking that glass ceiling.
What are some effective solutions you've seen in getting young people to enter and stay in insurance?
The most effective practice I have seen is implementing a strong internship program. By getting young people in the door, they can see firsthand how valuable our space is. Not only are we helping to save people's livelihoods but, on a personal level, you can create lifelong friendships in this industry.
Furthermore, I think there is a stigma out there that insurance is lackluster. By having the hands-on intern experience, younger individuals can see firsthand that insurance is anything but dull. Whether it is the thrill of writing a new piece of business, the satisfaction of solving a client's problem or the fun that comes with networking, there is a lot to this industry that some just have to experience to understand.
What are the three most important qualities for someone to thrive in the insurance industry?
First and foremost is to understand and appreciate partnership. This industry thrives on it. I have retail and carrier partnerships where we have seen the good, the bad and the ugly but we get through it all together. Second, patience is a key quality. Those I have seen successful in this industry have taken the time to learn each step along the way. With knowledge comes confidence in yourself and trust from others. Third would be perseverance. You will fail and make mistakes but never stop.
If you had the power to change one thing about the insurance industry, what would you change?
I truly think the industry needs more up-front education and tougher licensing requirements. With so many insureds relying on us as insurance professionals to protect their livelihood in the event of a disaster, I think it is a disservice to the industry to not require more education.
If you were not working in the insurance space, what would you be doing now?
Once I started my career in insurance, I haven't really thought of working within another industry. If I could do more volunteer work, I would love to do more for foster children.
What are your passions or hobbies outside insurance?
I enjoy spending time with my family, trying new restaurants, traveling, learning to play golf and my love/hate relationship with Orangetheory Fitness.
If you could witness one event (past, present or future) what would it be?
I would love to see the discovery of a true cure for cancer.