Young talent in insurance – the benefits of bringing them in | Insurance Business America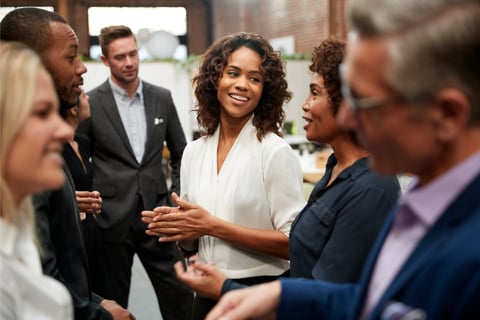 Talent, talent, talent. This has been the focus of every facet in the industry, and insurance leaders are shifting to how to sustainably grow their teams to keep up with the demands of the marketplace.
Keith Ross, CEO of Texas-based wholesale brokerage Select Risk Services, spoke to Insurance Business about some key strategies that have proven to be successful when it comes to recruiting and retaining young talent.
"We try to be very involved in our local insurance community," he said. "I'm on the board of the University of Houston insurance and risk management program, working with the dean and director of the graduate program to find the right people who are looking to start a career in insurance."
Read more: Initiatives insurance companies can implement to attract top talent
Networking with young professionals that are committed to insurance, understand the terminology, and are looking to make a worthwhile career move is something industry leaders should be taking advantage of this year, according to Ross.
"We've hired three employees from the program, and they've all done really well," he added. "A lot of the time, they have working experience as they'll intern with an agency or insurer while they're getting their degree."
As the search for top talent becomes more difficult, leaders should be thinking outside the box and embracing proactive strategies to attract new employees. Ross said the industry should go beyond relying on recruiters, stressing that it all comes down to independently seeking out resources that will help to secure trusting relationships with young professionals.
"We always look for new individuals that can be brought on as the business continues to grow, so that when the times comes, we have a quick execution," he explained. "We're always looking for good talent, not necessarily for immediate hiring, but within a 12-month period or less."
Creating direct channels to attract younger generations into the industry through sponsorships or community programs allows companies to connect with millennials and Gen Z in the face of 'The Great Resignation'.
"We love to give young people that opportunity because they work hard and want to succeed early on in their career," Ross explained. "They're eager to ask questions and learn new skills. They're also much better when it comes to using technology."
Having younger employees in the office is a unique asset as the industry adapts to digital disruption. Ross explained that millennials and Gen Z can even show leaders how to diversify their technical knowledge base to bring more products and services to clients.
Read next: How can the insurance industry appeal to Gen Z?
When fresh blood is hired, Select Risk Services has the new employee report to someone in a position they aim to achieve.
"Support roles report to our account executives who lead the service team, and salespeople report to a senior broker, so early on they can ask questions and grow their strengths," he said. "We guide them rather than push them into something they might not want to do."
One of the hardest parts of starting a career is figuring out what road you want to go down, he said, and companies that create a strong mentorship program, help narrow down what direction would be best for the individual while building lasting professional bonds.
At the end of the day, companies like Select Risk Services look for integrity and trustworthiness when recruiting new employees, and when a personality meshes with the key values of a company, retention is a walk in the park.
"We try to create and maintain an atmosphere for employees to feel involved and excited to show up for work when Sunday afternoon rolls around," Ross emphasised. "Having a methodical hiring approach is extremely important.
"The business is growing but we want to grow our team at the same scale. We don't want to hire too many brokers too soon because it will outweigh the capabilities of our service team and vice versa. This is a big strategy for our company to have steady growth."