YouTube star faces felony charge for alleged insurance fraud | Insurance Business America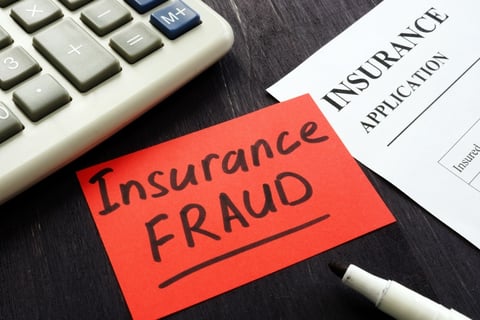 A Southern Utah man who runs a YouTube channel about off-road towing is facing a second-degree felony charge for insurance fraud.
Matthew Wetzel, whose YouTube channel Matt's Off-Road Recovery boasts more than 890,000 subscribers, has been accused of defrauding the American Automobile Association (AAA) by filing false towing claims, The Salt Lake Tribune reported.
Court documents obtained by the news outlet alleged that Wetzel – through his AAA-affiliated towing company, Winder Towing – has claimed over $15,000 from the not-for-profit membership insurance provider for towing services that were based on "known material misrepresentations" between January 2019 and August 2020.
Read more: Thirty-two charged in California insurance fraud ring
One instance involved three vehicles being towed to Salt Lake City, for which the AAA paid Wetzel $2,800 for each. According to court documents, however, the individual who submitted the claims admitted that his vehicles were not towed, and he filed the claims after Wetzel told him to do so instead of paying for the delivery of construction materials that Wetzel's trucking company conducted.
Another incident involved a Polaris RZR off-road vehicle towed from Sand Hollow State Park in April 2020, which was posted on Wetzel's YouTube channel. Court documents said that AAA's policies do not cover off-road vehicle tows, but the vehicle's owner was able to file a claim after investigations revealed that he used his friend's AAA membership and claimed that Wetzel's company towed his friend's truck instead of his RZR.
Read more: Family-owned NJ taxi businesses charged with insurance fraud scheme
Investigators said that Wetzel took responsibility for the false claims in a phone call, saying that these were "wrong on the front end, but fair on the back," according to the court documents.
Wetzel also described "similar arrangements" with other clients, where his company would perform work but not immediately bill the person or AAA, but then would later ask them to turn in a claim to cover the services his company had provided, the court document said.
The case is being filed by the Washington County Department of Insurance Fraud Division, with the arraignment scheduled for next week.