Zurich puts forward interim results and loss forecast | Insurance Business America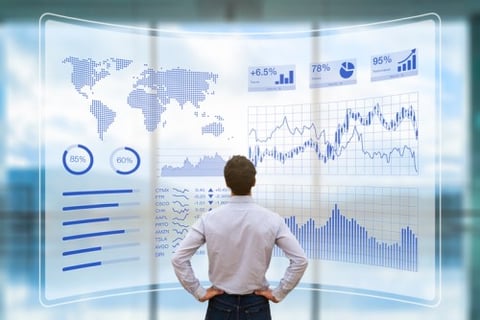 It's Zurich Insurance Group's turn to let us in on how it fared in the first three quarters of 2018.
The major insurer, which saw its property & casualty gross written premium (GWP) edge to US$25.9 billion from US$25.3 billion in the same period last year, is on track to reach its 2017-2019 financial targets, according to group chief financial officer George Quinn.
"Gross written premium in property & casualty for the first nine months of 2018 grew 2% in US dollar terms and were stable on a like-for-like basis," reported Zurich. "Growth in Asia-Pacific and Latin America was partially offset by planned actions focused on profitability in North America. Overall the group saw rate increases of around 3% over the period.
"In EMEA (Europe, the Middle East, and Africa), gross written premium increased 5% in US dollar terms and remained flat on a like-for-like basis, with growth in commercial business in Switzerland, and in Portugal, offset by reductions in Germany and the UK. Gross written premiums for North America were down 1% compared to the prior year period."
Zurich cited planned reductions in less profitable lines of business, as per the group's strategy.
Over in Asia-Pacific, GWP rose 15% on a like-for-like basis (16% in US dollar terms), thanks to growth in Australia, Japan, and Malaysia. In Latin America, the 7% like-for-like increase (0% in US dollar terms) was driven by the retail business in Brazil and Argentina.
Meanwhile weather and natural catastrophe losses over the period were slightly above expected levels. Zurich said fourth quarter losses related to Hurricane Michael are estimated to be in the region of US$175 million.
As for its life segment, annual premium equivalent went up from US$3.5 billion to US$3.6 billion. Farmers Exchanges GWP also improved to US$15.5 billion, from US$15.2 billion in 2017.
"Life continues to perform very strongly, while the Farmers Exchanges are seeing good momentum in key customer metrics and underlying profitability," noted the CFO when the interim results were released. "In property & casualty we continue to focus on profitability over volumes in what remains a challenging environment.
"We have also continued to execute on our strategy with the announced acquisition of Adira Insurance in Indonesia and the integration of the acquired QBE businesses in Latin America."
As for further expansion, say in underserved markets, the insurer suggested it is in the cards but not part of an urgent plan.
"Certainly over time that is of interest for us," Quinn told Reuters following the trading update. "But there is no rush, there is no immediate pressure to enter these markets. We will take our time to find the right way to enter a market with the right partner and with the right product mix."