Insurers' big problem – and why the time is now to address it | Insurance Business America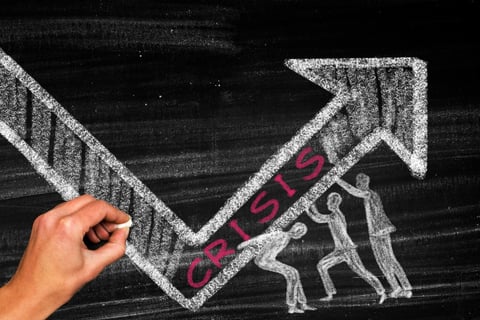 Leveraging the right data is a critical aspect for the future of broker-carrier and client relationships – but to do that, insurers will need to address a significant talent gap.
Paul Smith, senior VP of carrier relations at Burns and Wilcox, told Insurance Business how certain carriers are on better terms with data than others.
Read more: The power of relationship building in insurance
"Certain companies may utilize services from a third-party to enhance the information we're already sharing," he said.
When it comes to product innovation and risk assessment, third-party data is top of mind, but Smith noted that the biggest challenge carriers are facing is handling legacy information.
"Taking historical data and moving it to a user-friendly format in one single area is a tremendous task," he explained. "The insurance industry predicts the future based on the past, and so much data has been accumulated by carriers over the decades."
As such, it's become necessary to focus on bringing in a different group of professionals to assist the industry.
According to Smith the transition to hiring more technological professionals and data scientists isn't a future trend – it's something the industry should be working on now. "It's a multi-year process, and some have started already, but it's a significant capital investment," he noted.
He believes the industry is at a crisis point when it comes to attracting new talent. Insurance needs individuals with a background in data analytics to drive better outcomes for clients, especially as customer expectations have been heightened by the rapid-fire services provided by the likes of Amazon and Google.
Read more: H.W. Kaufman head on how better carrier relations benefit agents and insureds
It's an issue his own firm is already addressing.
"I think the uniqueness of our organization is that we have an individual like myself dedicated to building relationships with carriers," he said. "We have ongoing meetings, not just when there's an issue to discuss."
By having a consistent dialogue, the brokerage is able to proactively utilize its information and data, compare it with what a carrier is looking for, and ensure everyone is well aligned with the same goals in mind.
"I show a carrier how they stack up in our data sets, I won't mention who they are being compared against," he said. "There's no discrimination in any form, however, we share that information openly and very transparently on a regular basis.
This, in turn, has led to better relationships.
"In any relationship communication is paramount, and comes in all forms," said Smith. "We're also very transparent with data, which is equally as important."
Now the emphasis is on the industry to follow this lead and bring in the right people to turn the theory of better data into improved performance for clients.