Sensing a shift in the property market | Insurance Business America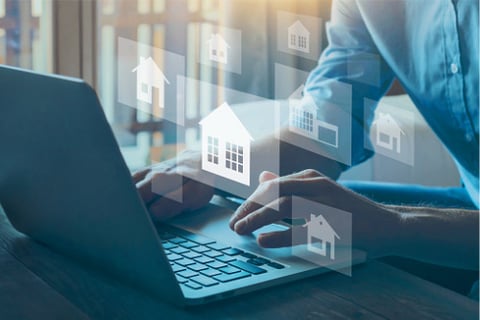 Technology is undoubtably shifting the landscape of the property market across both commercial and personal lines, and, according to Chris Murphy, VP of enterprise loss control and property and casualty at Holmes Murphy, the impact has been generally positive.
Murphy has assessed technology in the property world over the last five years and has noticed that sensors have been the biggest change when it comes to property protection. As sensors continue to shrink in size, their application broadens, providing insurers with the ability to monitor risk in an innovative way.
Read more: Sensor analytics for clients should be bought and paid for by carriers
Sensor technology isn't new, it goes back to the first sprinkler systems and smoke detectors installed to mitigate fire damage. In modern sensor technology, installation has helped mitigate evolving risks such as water infiltration and temperature control.
"Thirty per cent (30%) of homeowner claims are related to water damage," said Murphy. "Many weren't aware something was leaking until extensive damage was undergone. When temperatures drop, we know pipes may freeze and burst but sensors go beyond the capabilities of a general thermostat."
"I was recently working with a hotel that faced the issue of a singular sprinkler head bursting due to cooler temperatures. Now, we're able to put a small temperature sensor in the area to recognize temperature shifts that could potentially lead to property damage – so we have a proactive solution," he explained.
Murphy noted that another major cause of loss is refrigeration malfunctions. There are sensors that can monitor a fridge's temperature patterns and warn clients about potential mechanical failures. The predictive technology triggers a warning about when a compressor will break, which is valuable for restaurants or flower shops whose businesses rely on their refrigerators.
Sensors can also be used with respect to measuring vibrations. When certain industrial equipment is supposed to remain steady, the technology provides a warning to fix or replace the machine to reduce damage.
"Adoption of some of these technologies have been slow for businesses, but there are some trends occurring in the personal world that is making digitization more acceptable." Murphy explained.
Smartphones, social media, and smartwatches have enhanced the value in having data turn into insights which helps us make decisions in day-to-day life. "It's natural to think that if it can benefit personal use, it can also be valuable for businesses to take precautions to make sure the environment stays healthy," he said.
As sensors become more accessible in price for homeowners, contractors are also building smarter technology into homes. This technology is becoming more prevalent for personal use, and as business owners begin to adapt to the trend, they will be looking to brokers to answer questions about privacy and business interruption.
"As we become more comfortable with technology passively monitoring conditions that we can't always keep our eyes on, and more accustomed to data collection, the same technology will work its way into the business world as well," Murphy emphasized.
"There's early adopters of technology, but if you look at the innovation curve, the majority of people aren't there yet," he said. "If we keep spreading success stories of use cases, like combining two different sets of data to uncover unique insights, we will see a surge."
Read next: Property data expert launches integrated insurance technology
With new technology, clients expect their brokers to be thinking ahead and to cover their blind spots.
"Safety, quality and productivity are so intertwined towards an enterprise risk management approach," said Murphy. "Brokers will benefit from being aware of available and emerging technology that can solve problems in clients' businesses."