Five tips for insurance agents with clients asking about cannabis risk | Insurance Business America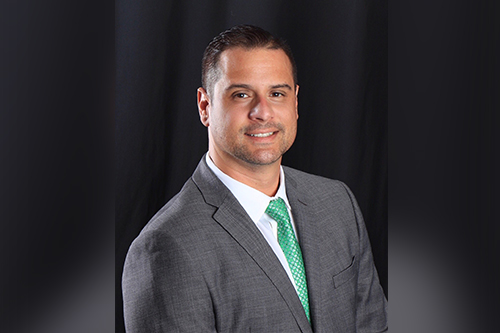 The writing is on the wall: with medicinal cannabis now legal in 33 states and recreational cannabis legal in 11, insurance agents are starting to get more and more clients asking about cannabis risks.
This prospect can be daunting. Many agents getting requests specialize in commercial risks, but they're in no way cannabis insurance experts. Where do you even start when a client asks you about a cannabis risk? We caught up with Chris Boden (pictured), cannabis practice group team leader at Crouse and Associates Insurance Services, to get some top tips.
1. Partner with an expert
There's no harm in admitting you're not an expert. Cannabis is an emerging risk. It's a new insurance market, challenged by complex regulatory and societal forces. As an insurance agent, you do yourself and your clients a disservice by dishing out uneducated advice, so it's always better to partner with an expert.
"People say it all the time, and that's because it's the truth," said Boden. "If insurance agents are asked about a cannabis risk and they don't specialize in the industry, I recommend reaching out to a couple of wholesalers and brokers to see who you click with. Ultimately, you want to be able to trust this person and you want to be able to rely on them. There's a lot that goes into these cannabis submissions, so you're going to be working closely with this person. So, partner with someone that specializes in cannabis risk, utilize their experience, and bring them into your relationship with your insureds. That way, you're not just building a rapport with the insured, but you're also showing them that there's an experienced team behind you."
2. Don't be afraid to ask questions
Clients want confidence. They want to know that the insurance agent they're putting their trust in has their best interests at heart. Premium will always be important, but in such a heavily regulated and complex industry as cannabis, insureds are more interested in getting the right policy and the right coverage, according to Boden.
Read next: Cannabis market in the US is growing like a weed
"Don't be afraid to ask questions," he said. "Sometimes, it seems agents are tentative about asking detailed questions or asking too many questions. But it's something that has to be done. We have to fully understand this risk. It's no different to any other business where you have to ask about their operations, their safety precautions, their driver safety programs and so on. When you present a cannabis submission, you need to fully understand what the insured does, what makes them special, what makes them different and what the actual risks are. The applications are pretty thorough. They can be quite overwhelming to be honest. In other industries, you can sometimes get away with not completing a section of the application or skipping a few questions here and there."
As an insurance agent with a cannabis client, if you don't ask questions in order to fully understand your insured, you could miss a big issue that could cause that client a significant financial loss. That, in turn, opens the agent up to an errors & omissions (E&O) lawsuit.
3. Always offer product liability (and get proof in writing!)
Once you've asked the right questions, securing the right coverage is the next important step. Cannabis companies that are just starting up will not necessarily have insurance and risk management top of mind. Oftentimes, they'll call their insurance agent because they need liability insurance in order to get their license, or they need auto insurance to get their distribution permits. They hardly ever ask for product liability insurance, but, according to Boden, it's an absolute essential.
"In my opinion, agents have to offer product liability insurance every single time, even if the insured is only asking for general liability," he told Insurance Business. "That's where the claims are going to arise – and it's over things insureds can't always control. For example, a cultivator grows a flower without issues. They get it tested and there's no evidence of mold, toxins or pesticides, so it goes to the distributor who then sells it to a retailer. If someone buys that flower and says it made them sick, everyone in that chain is going to be liable, and so that's where claims are going to arise."
Read more: Cannabis cover essentials in a fast-changing marketplace
In the cannabis insurance market, product liability is usually sold as a separate policy to the general liability. Sometimes, agents will have to go to a separate carrier to get the coverage they need, but it's worth the extra work. Boden stressed: "Even if insureds don't take the coverage, even if they say they don't want it, the insurance agent needs to offer product liability insurance and get proof in writing if the insured doesn't want it." Again, this links back to insurance agents' E&O exposures, which are heightened when dealing with emerging risks.
4. Learn the lingo and build your network
Cannabis. Marijuana. Weed. Hemp. Pot. Dope. How many common terms do you know that relate to cannabis? While it's very unlikely that you'll use the term 'ganja' in a submission or see it in a cannabis insurance policy form, it's still important to know all the lingo. This refers not only to words relating to the product itself, but also language explaining the wider industry and how it works.
"It's not rocket science," said Boden. "You've got to be able to understand the terms. One way to educate yourself about the cannabis industry would be to get involved in a local organization, like the California Cannabis Industry Association (CCIA) or a county growers' association. Joining cannabis associations, going to their events, and building a network of people in the cannabis industry, is a great way to develop your knowledge and develop resources that you can take to your clients. It enables you to understand the industry on a macro level."
5. Be a chameleon
As a relatively new industry, the range of experience among insureds in the space will vary dramatically. On the one hand, you've got the Mom & Pop shops, who've been running a small outdoor grow operation for 20 years, and now they're finally legal and they need insurance. On the other hand, you've got the huge commercial operations backed by investors who want to know their investment is being insured properly.
More cannabis news: Broker reacts to opening of America's first cannabis café
"You could have those phone calls back-to-back with each other," Boden pointed out. "One minute, you're trying to educate a small Mom & Pop shop about why they need insurance and what coverages are available, and the next, you're trying to sell yourself and your expertise to a multi-million-dollar investor. That's why it's important to be a chameleon because insurance agents have got to change their colors depending on who they're talking to."
Bonus tip: Start talking about cannabis
Start telling people that you do insurance for cannabis. According to Boden, it's "amazing the response you'll get." Most people still aren't aware that you can even get insurance for cannabis, let alone that cannabis organizations have standard business risks.
"Without fail, every single time you have that conversation, the other person will say: 'Oh, I've got a friend who's opening up a cannabis pod shop,' or is doing this or that. At that point, you have to ask for the introduction. That's the key," Boden told Insurance Business. "I was introduced to one of my biggest clients through a parent I met at my daughter's soccer game. I never would have had that introduction if I didn't talk to people and tell them what I do. And it took no dollars to win that account."
To learn more about the insurance needs of the cannabis, CBD and hemp industries, register for the Cannabis Cover Masterclass in Denver on March 17 and Los Angeles on March 26.