Understanding local pricing is crucial for cannabis claims | Insurance Business America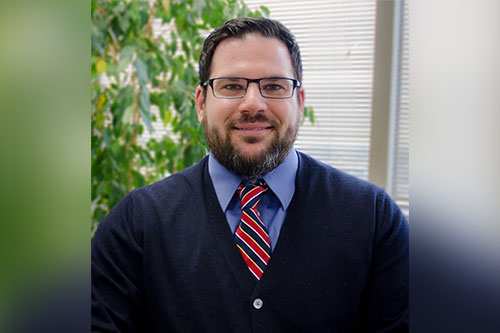 Cannabis businesses face a wide array of risks and obstacles. Arguably one of the main exposures to impact the industry so far is theft. As the medical and recreational cannabis markets continue to expand into new states, theft claims involving cannabis-related stock and/or raw materials are also on the rise.
Adjusting cannabis theft claims can be challenging due to the significant variations in pricing, not only from state to state but also over time, according to Gerrit Nagarwalla (pictured), claims supervisor at Canopius Group, and panellist at Insurance Business America's upcoming Cannabis Cover Masterclass in Denver and Los Angeles in March 2020.
In July 2019, Confident Cannabis – a lab testing software provider for the wholesale cannabis industry – released a report on the pricing trends in the Oregon cannabis market, in which the firm states: "It's growing in value. Prices for flower continue to increase. $500 pounds are now almost as mythical as unicorns. They're said to exist, but they are very hard to find."
At the time, Confident Cannabis's wholesale prices for recreational flower in Oregon ranged per pound between: indoor of average quality ($1,000-$1,500); indoor of top shelf quality ($1,500-$2,000); and outdoor and greenhouse ($700-$900). They're all significantly higher than the $500 pounds that growers used to enjoy.
Seaport Global – an independent, full-service investment bank based in New York and New Orleans – released an analysis of wholesale cannabis pricing in the three longest standing adult-used cannabis markets of Colorado, Oregon and Washington in August 2019. Of pricing in Oregon, the firm's report stated: "In Oregon, there have been reports that quality from the 2018 crop was low, leading to higher 2019 pricing as a result […] Additionally, a related shift towards higher-cost indoor product exacerbates the situation."
Read next: Risks facing cannabis industry compounded by prejudice, lack of data
Many things can impact cannabis pricing, including demand and supply, regulation, and how weather conditions impact crop yield. According to Nagarwalla, it's important for companies to keep a close eye on the local pricing and their stock value as this could make a lot of difference if they need to make an insurance claim.
"Insurers and insureds need to make sure they understand the local pricing, because the claim an insured submits could be based off outdated information," he told Insurance Business. "This might not be intentional; they might just feel that their wholesale product is worth more than it actually is. It's really important to stay on top of that."
Understanding local pricing is also important when it comes to income loss coverage. Nagarwalla stressed: "Insurers need to be clear and up-front about what will actually be covered. For example, are you going to pay loss of income on a per-plant basis? If so, determining the value of a plant can be difficult. The owner may pay $1,500 dollars for a plant, but what's the actual loss of income that may have been generated from that plant? How do you look at those losses?
"They've got to be able to prove what their losses are if they're going to claim that: 'This plant would have generated $35,000 over the next growth cycle.' They have to be able to actually document it – and that's really tricky. The best way to deal with this is to be really open with the insured and explain to them what's actually covered by the policy and what's not."
To learn more about the complex insurance needs of the cannabis, CBD and hemp industries, register for the Cannabis Cover Masterclass in Denver on March 17 and Los Angeles on March 26.