Caribbean hurricane mitigation efforts hit by government resources | Insurance Business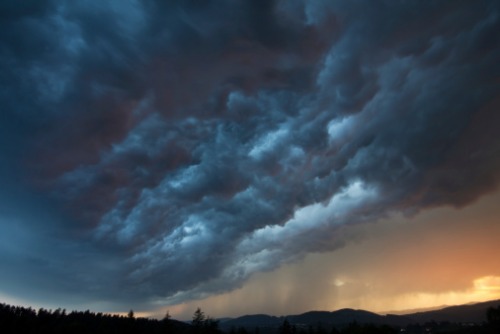 Islands in the Caribbean have seen their fair share of hurricanes in the past two decades, with Irma and Maria last year bringing about billions of dollars of damage, thousands of deaths, and power outages that affected the region for months.
"We experienced probably the greatest losses ever seen in the Caribbean region," said Imran McSood Amjad, chairman of National General Insurance Corporation (NAGICO), an insurance company serving 21 territories in the Caribbean. "We so far have paid nearly $700 million in claims, and we expect to pay probably close to a minimum of another $200 million in claims in all the islands of the Caribbean."
NAGICO saw 14,000 policyholders file claims across the two hurricanes, though getting people back on their feet hasn't been easy. Because of the extent of damage, resources were strained and hard to find, from contractors and adjusters, who were working around the clock, to a lack of building materials because of heightened demand.
Read more: Firm predicts $6 billion-$10 billion in insured losses from Hurricane Michael
While 2018 hasn't brought another duo of destructive forces to the Caribbean so far, NAGICO has approached the hurricane season with caution.
"We have always provided advice at the beginning of the hurricane season and upon the approach of a hurricane. Policyholders generally heed our advice, and, in some instances, it's part of their policy that they must board up their property, and take precautions and keep certain supplies in stock," said McSood Amjad, adding that obstacles at the government level have prevented mitigation measures from keeping up with weather threats.
"It's more of a challenge in the Caribbean – we do provide our advice through the insurance associations and directly with authorities on how they can improve after a storm, but generally, governments take a while and with limited resources, it has been a challenge for the government to implement measures that will sufficiently mitigate the effects on policyholders or clients in the event of a storm."
Read more: 'Superstorm Sandy made us stop and re-think our flood strategy' – WKFC
The Caribbean has weathered storms before, with a pair of hurricanes in the 1990s foreshadowing the kind of damage that Irma and Maria would later bring.
"Historically, the largest losses would have come from Hurricanes Luis and Marilyn in 1995," said McSood Amjad, with NAGICO paying close to $250 million in claims after those events. Later, Hurricane Lenny in 1999 put the entire city of Philipsburg in Saint Martin six feet underwater. In light of the region's stormy past, there is a willingness to put better mitigation measures in place, but funding remains a problem.
"There are measures in place that the local government has taken, however they are severely restricted by funding limitations," explained McSood Amjad.