Are you ready for another active catastrophe season? | Insurance Business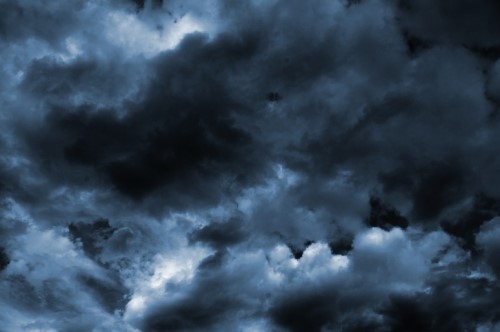 Brace yourselves! North America's potentially in for another hard hurricane season. Initial forecasts have suggested the 2018 season could be just as busy or possibly even more active than the 2017 season, which saw Hurricanes Harvey, Irma and Maria mark their devastating presence in the form of significant destruction and millions of dollars in damages.
Before 2017, the US enjoyed an extended period of benign natural catastrophe activity. No major hurricanes made landfall in the US for around five years, leading to a slight cultural complacency with regards to storm preparation. The events of 2017 were a harsh reminder of the wrath of Mother Nature.
"Last year was a bit of a wakeup call, reminding everyone that hurricanes can and do occur," said Andrew Higgins, technical manager of the Americas at Allianz Global Corporate & Specialty (AGCS). "They were a reminder that North America is one of the most, if not the most, susceptible areas to hurricane activity in the world.
"Predictions are starting to come out for the 2018 season, with most predicting average or slightly above average activity. It's important to remember that just because they're predicting an active season, it doesn't mean any hurricanes are certainly going to make landfall. The predictions can only forecast the frequency and intensity of the storms. Even if the forecast is for a light season, all it takes is for one hurricane to make landfall and the damage can be devastating."
Forecasters at the Colorado State University Tropical Meteorology Project have suggested the 2018 season will see 14 named storms, seven hurricanes, and three major hurricanes. This is slightly higher than the 30-year average of 12 named storms, six hurricanes and two major hurricanes. Likewise, Accuweather forecasters are predicting a near normal to slightly above-normal year with between 12 and 15 tropical storms.
But what do these predictions really mean? When Hurricane Andrew tore through Miami in 1992, forecasters had only projected a weak storm season with six named storms. However, in that relatively calm year, the category five beast hit the Florida city and caused historic damage.
"At AGCS, we have always told our insureds to be prepared for severe weather, no matter what forecasters are predicting," Higgins told Insurance Business. "This year, we're just as prepared as we have ever been. If you take commercial organizations, there are plenty of things they can do to prepare themselves and mitigate risk ahead of a major wind storm.
"First and foremost, businesses should test and update their business continuity plans and emergency preparedness plans, especially if they're located in an area that's susceptible to hurricanes. They also need to understand exactly what they should be preparing for. If a business is located in a hurricane zone, it might be susceptible to high winds, storm surge, flood, or all three at the same time. It all depends on location."
When Hurricane Sandy struck in 2012, everybody was preparing for high winds, but one of the anomalies associated with Sandy was the excessive storm surge and consequent flooding, Higgins explained. Water was the variable that created most of the damage as opposed to the high winds people were expecting.
It's also important for insureds to chat with their insurance brokers to gain a holistic understanding of what their property insurance entails and where any gaps may lie, according to Higgins. Finally, businesses can apply physical property mitigation tactics such as building improvements, flood prevention tools, and purchasing back-up power systems.
"Human beings tend to forget bad things pretty quickly – but history repeats itself when it comes to hurricanes," Higgins added. "2017 served as a reminder to always be ready."
Related stories: