Failures of NFIP continue to leave millions exposed to floods | Insurance Business America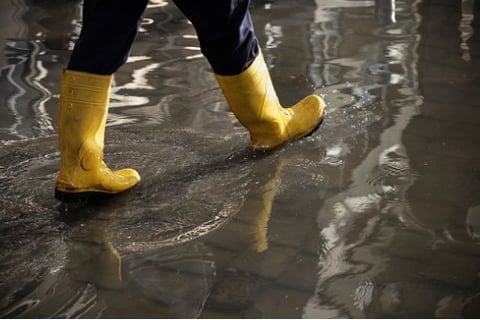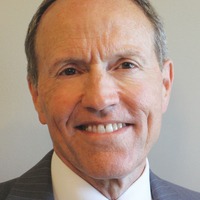 Hurricanes come and go, but the threat of flooding is here to stay. For example, Hurricane Barry's projected damage will land somewhere between $500 million and $900 million in flood and wind losses, according to CoreLogic. However, one-off storms aren't the only danger looming over homeowners and businesses in the United States.
The period between January and May of this year was the wettest on record for the country, as several severe weather outbreaks throughout the spring in the Midwest, High Plains, and South exacerbated flooding along the Missouri and Mississippi Rivers, as reported by Weather Underground.
While Barry didn't cause the damage expected and weakened quite quickly as it moved inland, there are still key takeaways about flood insurance from the event
"As all of these named storms have proven in one way or another, we simply on a local level and a national level are not responding to the new reality," said Craig Poulton (pictured above), CEO of private flood insurer Poulton Associates. "We need to recognize that we have to stop putting lives and values in the way of storms, and in the way of flooding in particular."
Continuing to build in flood risk zones and putting people in harm's way is "insane," added Poulton.
"There's no reason to keep doing it, other than political pressure from developers. To me, that's the biggest takeaway from any storm, regardless of whether it's sewer back-up in Louisiana or minimal losses in other states – we get lucky occasionally and then we get unlucky, and then we hope it won't happen again. That's not a plan, that's not a strategy."
In this environment, the National Flood Insurance Program (NFIP) is a thorn in Poulton's side since the expert says it's a system that doesn't address the risk faced by millions of Americans.
"It's a failed system, it's a government-sponsored monopoly, it's proven it doesn't work, and it does all the wrong things," he told Insurance Business. "The insurance is too inexpensive, and the NFIP and federal government don't mandate that municipal governments take the right steps. The problem with that is folks in any given locality believe they will never be flooded, hence they don't buy flood insurance unless they're forced to because they have a mortgage.
"Because of that, the electorate in any local jurisdiction want to see that they are not mapped into a flood zone, so they put tremendous pressure on their local authorities to not allow them to be mapped into the flood zone. The local authorities have some real input on all of that, and it's a tug of war with the NFIP and the federal government."
During 2019, members of Congress scrambled to renew the troubled NFIP, while, at the same time, average premiums for NFIP flood policies have increased between 5% and 9% a year – and in some cases, the increase was as high as 18% for individual homeowners. Moreover, while a considerable number of Americans support the idea of flood insurance, only a small percentage of those people actually purchase the insurance, according to a national survey from the National Association of Insurance Commissioners (NAIC).
Read more: Less Americans have flood insurance than nearly a decade ago
"FEMA has an incredible mandate. FEMA has been basically the only source for flood insurance for nearly five decades, but with that, it's a 'take it or leave it' approach – you get the FEMA product or you don't – and, as a result, less than 7% of the homes in the United States are insured against the peril of flood," said John Dickson (pictured below), CEO of private flood insurance provider Aon Edge. Meanwhile, in the floodplain, only around a third of all homes have flood insurance, according to recent reporting from the New York Times.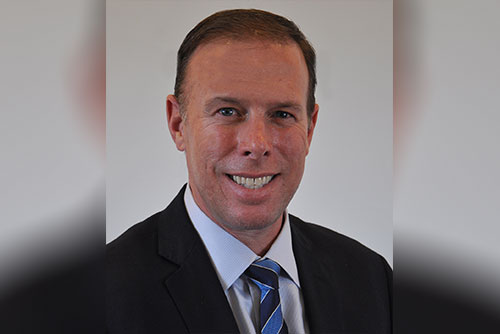 The private flood insurance market is stepping in to plug the gaps left behind.
"With private flood insurance, you now have the ability to craft solutions that adapt to individual needs and truly work for homeowners," said Dickson. "The federal program is a complicated machine, and agents have to be specialists with the product. With private flood insurance, that's not the case."
In fact, the product that Aon Edge offers involves answering 12 questions and quoting the product in less than a minute, allowing anybody to have a conversation about flood insurance.
"Private flood insurance, by creating a different, [more] customized experience, is creating a tool that can reach more homes," added Dickson.