How National Flood Services is helping to close a massive insurance gap | Insurance Business America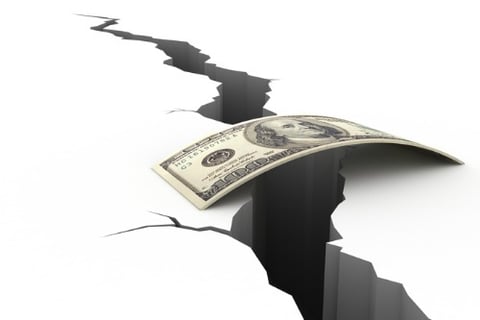 The flood insurance market is awash with opportunity. Just 5% of single-family homeowners in the US have flood insurance, according to management consulting firm Milliman, yet flooding is the top peril facing Americans. In fact, new research from First Street Foundation has revealed that 70% of homeowners are at risk of flooding that isn't reflected in current Federal Emergency Management Agency (FEMA) flood maps.
Read more: NFIP gets reauthorized, set to be extended for another year
The gap in coverage for this risk, as well as the lack in awareness around the potential damage it can cause, is why National Flood Services (NFS), is focused on growing the National Flood Insurance Program's (NFIP) business.
"There isn't just one thing that can be done to close the gap," said Lindsey Erickson, managing director at NFS. "FEMA has a moonshot goal of doubling flood insurance coverage … and it's a combination of solutions that is going to drive real change."
To aid in this effort, NFS is offering a variety of solutions designed to close the flood insurance gap, all of which are aimed at making flood insurance simpler to access for both insurance agents, as well as policyholders. These solutions include Trident – a technology platform that enables end-to-end quoting, applications, policy management, and claims – in addition to an abundance of educational resources and a growing product offering.
Read more: National Flood Services simplifies flood insurance for agents and insureds
"We've invested significantly to build and launch Trident, the newest, and most innovative and intuitive platform on the market," said Erickson. "Trident is taking what can be an intimidating and complex process, and it's turning that into a quick and pleasant experience."
Trident's smart design takes the guesswork out of buying flood insurance. The quoting capability, for instance, allows a majority of property owners in the US – those that are eligible for the lower-risk PRP policy – to be guided through 13 questions. Trident has likewise simplified agent dashboards, making them more comprehensive to allow for better visibility and management of agents' flood policies, and includes a streamlined claims management process.
"We've been able to improve our speed to delivery on claims payments by about a week, which helps get money in the hands of insureds much quicker," said Erickson, adding, "Feedback from our clients regarding the Trident platform has been overwhelmingly positive."
Education is another critical component of closing the flood insurance gap. NFS has found that about 80% of flood insurance is sold by only 3% of agents, explained Erickson. "We believe it's because selling is overly complex and agents can struggle to understand the product, so we are piloting and launching innovative ideas to help."
Education tools that NFS offers range from agent awareness resources and reengagement campaigns, to regional toolkits and renewal retention campaigns that help agents sell flood more effectively. Additionally, NFS has a library of over 100 educational videos on flood, alongside hosting live webinars on related topics and providing self-guided educational courses. NFS also offers a personal touch to agents, who can schedule a one-on-one live discussion with NFS experts at the click of a button via the provider's website.
Read more: New platform modernizes access to flood coverage
There are clear benefits to agents utilizing these educational tools.
"We've seen significant growth in policies for those agents that participate in these educational campaigns," noted Erickson. On the other hand, "The agents that don't participate in the educational campaigns have seen their policies decline, so we've worked hard to offer a variety of options to meet agents' needs, in terms of marketing, training and education."
However, this wealth of resources and the Trident platform wouldn't be successful if NFS's flood insurance product offerings weren't meeting customers' needs. To ensure that more people are protected from the damage caused by flooding, NFS is working to expand its product offering so that consumers have access to customized flood solutions.
"It's not a one-size-fits-all situation and historically, that's how the flood insurance industry has been approached," said Erickson.
Agents looking to get into the flood insurance business would do well to partner with a veteran in this industry. This year, NFS is celebrating its 35th anniversary of being in business, underscoring the breadth of experience that the provider brings to the table, which in turn has resulted in an all-time-high customer satisfaction rate of 98%.
"This reflects all of the investments we've been making to bring the overall best experience to our clients," explained Erickson. "We're working to improve the entire ecosystem and our motto is, 'We're just simply making it better.' And by making it better, it's resulting in more agents willing to sell flood insurance, and, ultimately, more people protected from the devastating impact of flooding."