Hurricane season: Protecting beachfront properties | Insurance Business America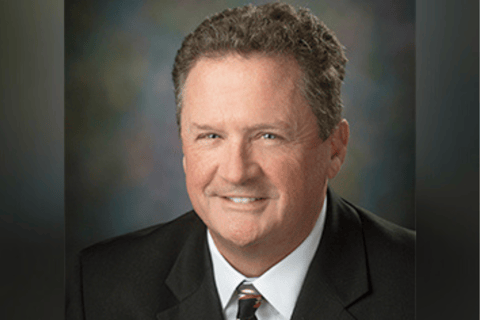 The Atlantic hurricane season got off to a historically slow start, but it's far from over – with at least one named storm threatening coastal areas over the next week. The most significant is Tropical Storm Ian, which is forecast to make landfall in the US later this week as a Category 4 hurricane.
The increasing unpredictability of hurricane threats underscores the need for property owners – especially those with beachfront homes – to raise their standard of preparation.
"Beachfront owners have to navigate the great beauty of living in a coastal region with the challenges that they're also confronted with," said John Gragson (pictured), SVP of claims at Sedgwick.
The most significant risks for these homeowners are wind and water. Windows are particularly vulnerable points during a hurricane, but any exterior points - including shingles, gutters, and railings - are at risk from wind.
"These homes, in general, should have window protection in advance. Owners should either board up the windows or install hurricane shutters. This is one of the more important decisions folks make [with their property] because it's labor intensive," Gragson told Insurance Business.
Without adequate reinforcement, windows can be a source of indoor damage during a storm. A home's occupants could also be injured near windows when a hurricane strikes. Similarly, doors could become a weak point, so these entryways should also be secured.
Read more: Hurricane season in swing after slow start
Gragson also noted that water damage is often excluded from homeowners' policies, which makes resilience even more important for waterfront properties. "Water can cause more force to property than wind," he pointed out. "If you're by the water, one important thing homeowners should do is assess their property's condition, looking at changes over time … as they relate to exposure to water."
Weather awareness is also key. The claims SVP said: "Homeowners need to stay abreast of their local five-day-out forecasts and weather patterns. There's always quite a bit of information available in advance of hurricanes so they have time to be prepared."
Construction improvements over the last 10 to 20 years have greatly improved the resilience of beachfront properties to wind and other risks. "Post-Hurricane Andrew in 1991, there were a lot of lessons learned and a lot of engineering evolution has occurred since then," Gragson noted. But brokers should advise their clients to stay on top of their property's maintenance. "Having relationships with local service providers for these types of property is probably a prudent course of action," he added.
For Gragson, the strength of the carriers should be "of paramount concern" to brokers helping beachfront homeowners. He said: "The broker would be the skilled person that would take homeowners through their coverage limits and so forth, to make sure that their investment and, in many cases, their dream home is properly protected from a financial perspective."
"Underwriting is so varied among carriers that specialize in this type of property exposure. Having enhanced questions could provide [clients] with a premium benefit. For instance, having a particular type of roof might get them a better exposure rating," Gragson advised brokers.
Hurricane season also comes as Florida grapples with a homeowners' insurance crisis. Several major carriers having exited the market this year, while five domestic insurers having failed in recent months. But while Gragson is optimistic about the industry's tenacity, he advised brokers and their clients not to let down their guard.
Read more: Florida and Louisiana in crisis – a tale of two states
"I'm not expert in what's going on in the market, but I believe that the markets will find their way. Florida has historically faced some challenges. If you're a property owner with an insurance policy, you should stay abreast [of what's happening in the industry], particularly as things unfold in some states," Gragson said.
"Long-term, I think [Florida's crisis] will work out its way. In the short-term, stay diligent and understand what you have and do not have."