Ida loss estimates updated to include impact of flooding | Insurance Business America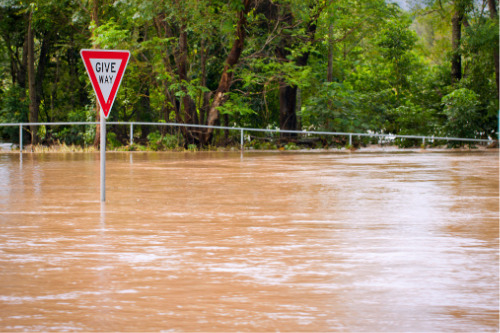 Extreme event modeling firm AIR Worldwide has updated its insured loss estimates for Hurricane Ida to include the impact of inland flooding across the storm's entire track, including the Northeast. AIR now estimates that insured losses from Ida will range from $20 billion to $30 billion. The firm estimated wind and storm-surge losses between $17 billion and $25 billion, and private-market insured losses from inland flooding between $2.5 billion and $5 billion.
The estimate includes losses to onshore residential, commercial and industrial properties and automobiles for their building, contents and time element coverage, along with estimated insurance take-up rates for wind and flood across the entirety of the hurricane's path, including the flooding that occurred in the Northeast.
The estimate does not include any estimated losses from the National Flood Insurance Program or any losses from offshore assets. The estimate also reflects an adjustment to account for the increased cost of materials and other increased repair costs in the current construction market, AIR said.
Ida made two landfalls in Louisiana on Aug. 29 as a Category 4 hurricane with maximum sustained wind speeds up to 150 miles per hour. The remnants of the storm inundated the Northeast, causing flooding damage across the region. Flooding was reported from Pennsylvania to Massachusetts. New York, New Jersey and Pennsylvania bore the brunt of the impact, AIR reported.
Several states also reported damage due to hurricane-induced tornadoes, and some areas in the northeastern states also reported damage resulting from trees falling on homes.
Read next: Ida insured property losses could hit $25 billion – report
AIR's insured loss estimates include:
Insured damage to property (residential, commercial, industrial and auto), both structures and their contents, from wind, wind-borne debris, storm surge, and precipitation-induced flooding
Additional living expenses for residential lines and business interruption losses for commercial lines
A 5% leakage is assumed to estimate the amount of damage/losses caused by storm surges attributed to wind for residential lines
The losses reflect insured estimates of precipitation-induced flood covered by the private flood residential market
Loss estimates for commercial and industrial lines reflect insured estimates of precipitation-induced flood and storm surge
Estimates for the automobile line reflect AIR's view that insurers will pay for all the precipitation-induced flood and storm surge damage, as well as damage from wind.
AIR's estimates do not include:
Losses paid out by the NFIP
Losses arising from hurricane-spun tornadoes, particularly in the inland and northeastern states impacted by the storm
Losses arising from trees uprooting and falling on homes due to saturated soil conditions, some of which could ultimately be paid as wind-related claims
Losses to inland marine, ocean-going marine cargo and hull, and pleasure boats
Losses to uninsured property
Losses to infrastructure
Losses from extra-contractual obligations
Losses from hazardous waste cleanup, vandalism, or civil disorder, whether directly or indirectly related to the storm
Loss adjustment expenses
Losses for US offshore assets and non-US property.