In the calm before the storm, insureds must prepare | Insurance Business America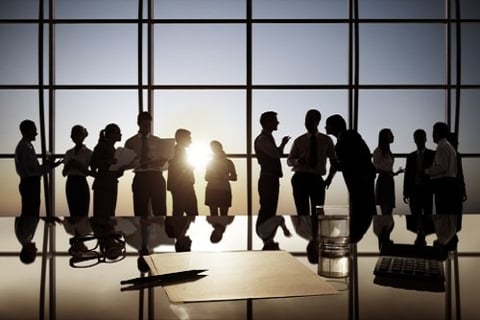 The Atlantic hurricane season has been unusually quiet so far this year. From July 15 through August 19, there were no named storms in the Atlantic, but many have suggested this is the calm before the storm. Meteorologists at AccuWeather have attributed the calm season so far to a combination of wind shear - strong winds at higher levels of the atmosphere which can disrupt developing storms – and dry dusty air sweeping over from Africa.
However, the most explosive part of the Atlantic hurricane season traditionally runs from mid-August through September. Looking ahead to September, AccuWeather hurricane expert Dan Kottlowski told USA Today: "Conditions are expected to become not only much more conducive for tropical storm formation but may also lead to multiple occasions with more than one named system spinning in the Atlantic Basin at the same time, as well as a late and strong finish to the season."
Read next: When a storm strikes, 'you're meant to act as though uninsured'
With the worst potentially yet to come, it's vital that insureds are completely prepared for all eventualities, according to Erin O'Leary, vice president at the Florida-based wholesale brokerage, Shelly, Middlebrooks & O'Leary, Inc., and president of the Florida Surplus Lines Association. Important insurance tips and resources for homeowners and residents are usually - and rightfully - in the spotlight, but for Florida businesses of all sizes, there are additional challenges and more specific preparations that need to be made, O'Leary pointed out.
She told Insurance Business: "From a preparation standpoint, businesses need to make sure they've documented their entire inventory and taken photographs of that inventory prior to any storm. That will make it easier if they have to make a claim because they will be able to give an accurate account of what inventory they had. Companies should also make sure they have business interruption insurance because they want to be able to pay their employees even if they're not able to get back up and running immediately after an event."
Read more: Planning for post-storm clean-up is a crucial part of risk mitigation
Businesses, often with entire networks of employees, should consider things like communication with co-workers and customers, protection and security of assets and data, and how to recover and be present with services to the community in the wake of power outages or structural damage. O'Leary explained: "Every little thing a business and its employees can do to prepare prior to a storm will make the situation less hectic when individuals are trying to prepare their own families to evacuate when a storm is imminent."
Insurance also plays a huge part in catastrophe preparedness – and it's something that insureds simply cannot leave on the backburner while they wait for events to occur. O'Leary commented: "Businesses should have an insurance check-up with their insurance agents prior to the storm season so that they make sure they have all the coverages they need in place. There's plenty of capacity for insureds to get the coverage they need [even in high-hazard coastal areas of Florida]. They might have to come into the surplus lines marketplace, but there's capacity there.
In the news: The time to prepare is now, with one hurricane down and more to come
"Agents and brokers selling insurance in hurricane-prone areas must ensure they're communicating the coverage and the deductible very clearly. They need to explain the differences between the different types of coverage – for example, flood versus wind coverage – and how the different policies trigger. Insureds need to make sure they're buying coverage before a storm is imminent. Once a storm is within the box, they will not be able to buy coverage, so they need to be proactive and get all the insurance they need for their business before the storm season starts."
One thing O'Leary, and others, have learned in the past two very active Atlantic Hurricane seasons is that "despite technology helping all-round" from a preparedness and claims perspective, it still takes time for businesses and communities to rebuild and recover after a storm has hit … but every little step insureds can take to mitigate their exposure certainly helps, she said.