How far has the insurance industry come since Hurricane Camille? | Insurance Business America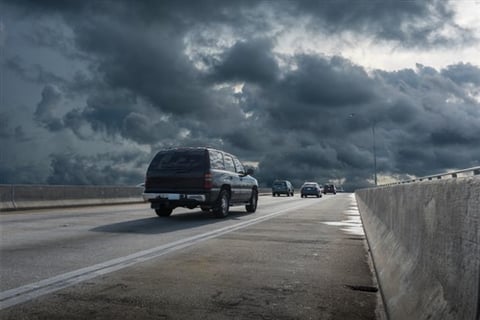 Category 5 hurricanes are one of the most powerful forces in nature. They produce winds of 157mph or greater and often lead to catastrophic storm surge. To this day, only four Atlantic hurricanes have made landfall in the continental US as a Category 5 – Labor Day Hurricane (1935), Hurricane Camille (1969), Hurricane Andrew (1992), and Hurricane Michael (2018).
Saturday (August 17) marked the 50th anniversary of Hurricane Camille, which made landfall as a Category 5 along the Mississippi Gulf Coast. Camille remains the second most intense hurricane to make landfall in the US, unleashing peak winds of approximately 175mph and storm surge of around 24.6 feet in certain coastal areas. The total cost of damages reaped by Camille reached an estimated $1.43 billion in 1969 dollars (closer to $10 billion in 2018 dollars).
Hurricane preparedness, response and recovery have all made huge strides over the past half century. Technological advances over time, such as better satellite imagery and forecasting capabilities, geospatial intelligence, aerial imagery, and drone capabilities, have all enabled us to better prepare and recover from serious storms.
Read next: Catastrophe losses hit $44 billion in first half
Reflecting on the progression, Jim Wucherpfennig, vice president - property claim at Travelers, said: "On a macro level, our response time to customers and claims today is 3X- 4X better and faster than it was at the time of Camille. There are a lot of people and process improvements I can go through, but from a pure technology perspective, there's been so much progression.
"It all starts with how we plan for catastrophes. Back at the time of Camille, Travelers didn't have a dedicated catastrophe response team, and we used to handle the majority of catastrophe claims using independent claim adjusters. Today, we do have a dedicated catastrophe team [headquartered at the Travelers National Catastrophe Center in Windsor Connecticut], and we use all Travelers employees to respond to catastrophe events."
The Travelers National Catastrophe Center monitors weather 24-hours a day, seven days a week, using the Global Forecast System (GFS), a global numerical weather prediction system used by many of the top weather monitoring organizations. Unlike 50-years-ago, when Camille unleashed her terror, the Travelers team has meteorologists on staff, who can monitor weather data and can use that data to proactively communicate with customers, both before and after an event happens.
Read more: When a storm strikes, 'you're meant to act as though uninsured'
"We take that data and we have a lot of proprietary systems that help us plan for and manage catastrophes," Wucherpfennig told Insurance Business. "We're able to overlay where our customers are situated in relation to weather scenarios, meaning we can predict what resources will be needed to respond to events, as well as which customers are likely to have something significant happen to their home or business.
"We're always monitoring weather events that could become a tropical storm or a hurricane – even when they're way out in the Atlantic or down in the Gulf. As our models begin to tell us that a system is likely to develop, we have a catastrophe playbook, which contains actions that we will follow on each day leading up to, during or after an event. We provide a lot of communication to pre-event to our customers through our prepare and prevent process."
Once the Travelers team has a good idea of where a hurricane or a tropical depression is likely to make landfall, they deploy resources to a safe area nearby so that they're ready to handle claims and help customers as soon as the event has passed by. This is yet another example of technology-enabled preparedness that wasn't possible on the same scale when Camille struck in 1969.
Up next: AGCS partners with the I.I.I. to safeguard businesses from wildfires
In catastrophe response, technology has "rapidly improved the cycle time of claims," enabling adjusters to help customers get their lives back in order more quickly after an event, Wucherpfennig explained. For example, many insurers today use drone technology to inspect properties and survey damaged areas as soon as possible after a weather event. Among other things, Travelers also uses a virtual adjudication platform, which uses photographic imagery to create three-dimensional models of properties, enabling adjusters to provide faster and more accurate cost estimates to customers so that they can locate funds and begin repairs quicker.
Despite all the advances in technology, one thing hasn't changed in the slightest when it comes to the insurance industry's connection to hurricane risk. A couple of members in the Travelers property claims team are approaching or have just passed their 50th anniversaries with the insurer. They told Wucherpfennig that the end-goal of any hurricane preparedness or response strategy will always have the same thing at its core – people.
He summarized: "What hasn't changed – and probably never will – is that our customers are turning to us in their time of need, and we have to help them recover and get back on their feet as quickly as possible. The end goal we had 50-years-ago was the same goal that the industry has today."