Insurance crisis looms over homeowners and insurers in California | Insurance Business America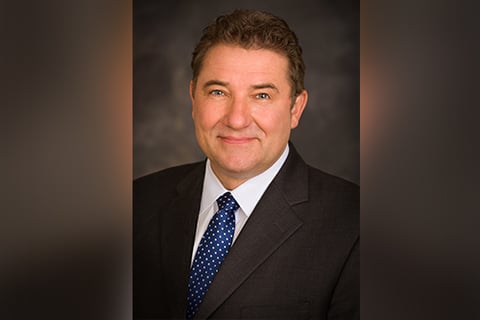 While the world watches the Australian bushfires ravage the country, it's not the only region that's felt the brute force of the fiery catastrophe.
The past year may not have been California's worst wildfire season on record – that title went to 2018 – but still, in late October, fires broke out throughout the state and led to the evacuation of more than 200,000 people as well as a declaration of a state of emergency, according to the Insurance Information Institute. Meanwhile, between January 01 and November 22, 2019, the National Interagency Fire Center reported 46,706 wildfires (compared to 52,080 wildfires over the same period in 2018) and about 4.6 million acres burned, compared to 8.5 million acres the previous year.
Read more: Insurance Information Institute: Wildfires are creating difficult challenges for insurers
Some of the reasons for the less intense wildfire season included a reprieve from wind.
"We did get a little bit of help with the wind. The wind, of course, fuels the fires, but we didn't have any windstorms that were sustained for long periods of time," said Stuart Ryland, regional senior vice president for Sedgwick Claims Management Services. "Once the firefighters got a chance to battle the fires without the wind, they got a handle on them pretty quickly."
He added that the size of the fires was still significant, but the fact that they occurred in less populated areas also helped keep losses lower, versus other years where wildfires impacted populous regions.
"A big part of the problem with the fires in Santa Rosa in 2017 was that they started in heavily populated areas and for the first two days or so, first responders were putting all their efforts into getting people out of the path of the fire to save lives, so the property destruction was substantial," said Ryland. However, he noted that 2019's lower losses happened, in part, thanks to sheer luck.
"The potential for several of these fires to get really big was there. The Kincade fire certainly – the one that they evacuated all the people in Sonoma County for – could have been a lot worse than it was. First responders and the grace of God helped us out on that," Ryland explained, pointing to some significant landmarks that made it out of the fires alive...barely.
"In Southern California, the firefighters did a great job of protecting the Reagan Library – that would have been a huge, huge loss, both financially and from an emotional standpoint, since that's a landmark in Southern California. The Getty fire was burning right next to the Getty Museum. It's probably the most prominent museum on the west coast of the United States – it houses a lot of really nice artwork and it's an icon. Between the Reagan Library, the Getty, and the magnitude of the Kincade fire, we really had the potential for bad results from these fires and none of them came together."
For other insurance professionals, the wildfires in California hit a little too close to home.
"My home luckily is not considered in a high hazard wildfire zone, but I've driven by lots of fires in the last three years on my way to work," said Reiner Braun (pictured above), senior managing director of the national property practice for Beecher Carlson (a Brown & Brown company). "An entire vineyard burned to the ground – a very, very complex claim and that happened just a couple of miles away from where I work."
When it comes to the insurance industry and modeling companies, Braun says that the risk of wildfires and how fast they can spread has been "completely underestimated."
"It's the climate, it's the dry environment, and these winds that just spread the fire rapidly, and that has not been anticipated," he explained. "Previously, wildfires were not even talked about. Wildfires were considered a secondary peril in insurance."
While flood, windstorm, and earthquake coverage were top of mind on the west coast, severe wildfire losses were not thought to be an issue. As a result, said Braun, "We have seen insurers that would give you hundreds of millions in coverage and limits, and we have seen those collapse down to a mere few million dollars, so where it would take one insurer giving you, for example, $600-$700 million in limit, they would now write maybe $25 million."
Read more: Are we entering a hard market due to increasing cost of natural disasters?
The reason why capacity has been so constricted is because of the lack of reinsurance that these insurers are getting for this peril, according to Braun.
"The reinsurance market really has been hit the hardest, and I would even say go one step further – it's the retrocession market, so the reinsurers of the reinsurers that have held the brunt of these losses, these mega-losses, because they were so large that they blew through some of the treaties that these insurers had purchased," he said. "People had underestimated what damage a single fire can do, so there is definitely a crisis."
In fact, in December, California's insurance commissioner issued a bulletin asking insurers not to non-renew homeowners that are in fire zones because of the wildfire insurance crisis. Notably, this was the first-ever state-wide non-renewal moratorium, and signalled a growing crisis for many homeowners.
"[Insurers] are very limited in increasing rates. Rates are very regulated and very political, so if they cannot raise the rates to levels that they deem appropriate, then they basically want to write less insurance to reduce their losses," said Braun. "When these customers that now don't have insurance want to find insurance, they go to the excess and surplus lines market, like Lloyd's of London, and when that happens, then the rates are set freely and the rates are skyrocketing into the thousands of dollars for homeowners."
If that option doesn't work, then insureds can turn to the FAIR Plan, known as the insurer of last resort, which gives them very limited coverage, but that option is likewise disappearing. At the end of 2019, The Sacramento Bee reported that the FAIR Plan sued its regulator, seeking to block an order requiring the insurer to broaden its coverage after thousands of rural Californians lost their homeowners' insurance thanks to wildfire risks.
The bottom line?
"There is insurance available, but it's just not economical for many people," said Braun. "And it's not sufficient."