Insurers get innovative with catastrophe response | Insurance Business America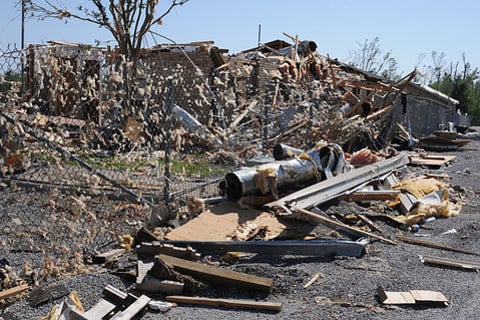 While Hurricane Irma threatens to cause costly insured damages in Florida (and comes on the back of Hurricane Harvey), insurers are deploying innovative measures to keep their customers one step ahead of a potential catastrophe.
Although Irma's path remains unclear, predictive models anticipate the hurricane making landfall by Sunday evening. The possibility of Hurricane Irma hitting Florida has sent the entire state into frenzy, with people rushing to prepare for the worst.
Celebrate excellence in insurance. Join us at the Insurance Business Awards in Chicago on October 26.
Several insurers have stepped up in this time of crisis, offering novel services to those affected by the previous Hurricane Harvey, as well as to those who could use some help preparing for the incoming Hurricane Irma.
USAA has provided an interactive map on its website that shows areas affected by Harvey. Both customers and non-customers can use the feature by typing in an address to see images of their neighborhoods. The first version of the interactive map was created in 12 hours on August 31 using aerial images from DataWing Global, reported NerdWallet.
Learn more about flood insurance at the Future of Flood event being held in Miami, Florida on November 16. Click here for more details and to register.
The company is also considering offering a similar tool after Irma and other disasters.
Farmers
Insurance, meanwhile, is taking an emotional therapy route in supporting its flood-affected customers by making therapy dogs available at two of its mobile claims centers in Texas. Customers can visit the center specifically for the dogs, or have the dogs keep them company as they file claims.
Several insurers are already utilizing drones, making it easier for adjusters to inspect homes. Companies like
Allstate
, Farmers,
Travelers
and USAA are using the unmanned aircraft to assess roof damage in Texas and will likely use the drones again in Florida.
Other insurers – like Allstate and Esurance – are using both artificial intelligence, combined with before-and-after aerial photos, to speed up claims. Software analyzes the images along with other data to pinpoint damage.
One insurer, Wright Flood, is allowing its customers to file claims by text message.
"We anticipated that power and connectivity might be limited for a storm of this magnitude and quickly implemented this ability in response to Hurricane Harvey," chief information officer Timothy Love told NerdWallet.
The company plans to offer the option for customers affected by Irma.
Allstate is expediting its claims process with its QuickCard Pay method. Customers only have to provide a debit card number and email address, and the service instantly wires claim-payment money into their accounts.
Related stories:
"Daunting" Hurricane Irma sends harsh insurance message
Allstate, Progressive Insurance stop issuing auto policies ahead of Irma say dealers