More insureds seeking wind buy-back insurance | Insurance Business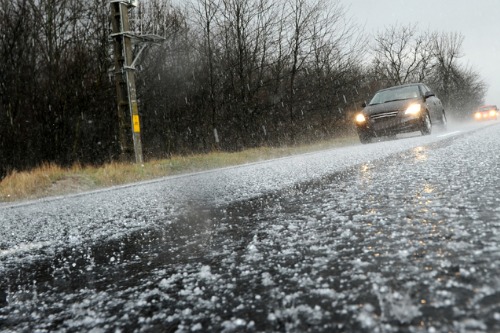 In severe wind or hail prone states, special deductibles may apply for property insurance claims. Wind or hail deductibles are separate, higher deductible provisions that apply to losses caused by wind or hail. They're most often seen in Midwestern states and Tornado Alley (from North Dakota down through Nebraska, Oklahoma and Texas).
Wind or hail deductibles are different in that they're often expressed as a percentage of the value of the insured property. Typically, these percentages range from 1-5%, according to the Insurance Information Institute. In a homeowners' insurance policy, wind or hail deductibles are usually expressed as a percentage of the dwelling limit, rather than as a flat dollar limit.
Read next: Why the latest NFIP short-term extension is a 'head-scratcher'
In the past year, the property markets (in personal and commercial; primary and excess) have tightened up considerably as a result of increased loss frequency and severity. Since 2017, a number of hard-hitting hurricanes, wildfires, wind and hail events have impacted insurers' bottom lines. As a result, many are starting to increase rates, deductibles, and coverage limitations on property accounts.
These changes are being felt quite dramatically in the Midwestern states. The high deductibles that were once only applicable for coastal exposures are now showing up in convective wind and hail areas. Whereas in the past, insureds were subject to a single set dollar deductible, now they're facing a percentage deductible which is much higher than what they've typically paid in the past.
"In these high-risk wind and hail states, we're seeing more carriers looking to write accounts with a percentage deductible," said Barry Whitton, managing director of Burns & Wilcox Brokerage Atlanta. "That's sometimes challenging for insureds. Because of lender issues, they often need to have a lower deductible."
Read more: ICAT on lessons learned after hard CAT years
There's a solution to this problem in the shape of wind buy-back insurance. Essentially, this separate insurance policy enables insureds to buy down an increment or two from their current percentage deductible.
"We're providing a lot more wind buy-back solutions now than we have done in the past," said Whitton. "That's down to two key factors. The first, and most obvious one, is that clients need insurance. The second is that their lenders are requiring them to have lower deductibles.
"Brokers and agents dealing with these requests almost have to go into two separate areas of the marketplace – one for the main insurance policy, and another for the buy-back. There's a niche in the marketplace that applies more so to buy-backs. There are certain markets that only want to do that. They don't want to insure the whole risk. Rather, they only want to insure a small portion of the risk, which is the buy-down. This is something that, historically, agents didn't have to navigate because there weren't these higher deductibles."