ICAT on lessons learned after hard CAT years | Insurance Business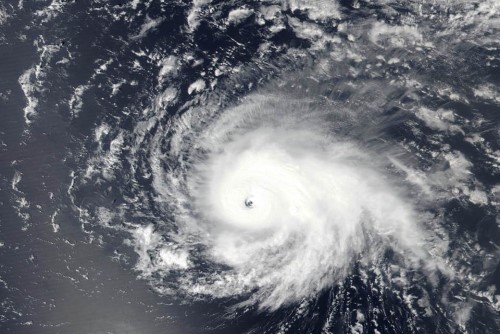 It has been quite the turbulent ride for catastrophe insurance providers in the past few years. The US has suffered a series of devastating hurricanes, kicking off on August 25, 2017, when Hurricane Harvey made landfall in Texas as a Category 4 storm. It left a trail of destruction in its wake, which cost the insurance industry up to $20 billion.
Following Harvey in 2017 came two Category 5 strength hurricanes, Irma and Maria, one of which (Maria) became the second costliest hurricane to hit the US, causing insured losses of up to $30 billion. It was surpassed only by Hurricane Katrina, which caused approximately $52 billion in insured losses in 2018.
Read next: Insurers need to get a grip on climate change
That year, more devastating storms made landfall in the US, with Hurricanes Florence and Michael causing up to $12 billion insured losses between them. And those hoping for some respite in 2019 did not get what they were looking for, thanks to Hurricanes Barry and Dorian.
That snapshot shows the challenge that catastrophe insurance specialists, such as managing general agency ICAT, a Victor company, are up against. But as ICAT chief underwriting officer Ashleigh Cashman put it, the MGA has been "proactive in pulling out lessons learned" from the past few storm seasons.
She told Insurance Business: "From an underwriting, modeling, and a claims perspective, we looked at what lessons we could pull out of there to make underwriting guideline changes and so on. Obviously, we're pushing pricing as the market's changing. From a modeling standpoint, we have our own view of risk, so we've adjusted that based on what we've learned. And then from a claims handling standpoint, our own in-house claims team has looked at what we can learn that could help us decrease claim cycle time, close claims quicker, and provide a better customer service."
One dynamic that emerged during the 2017 storm season, according to Cashman, was a boom in public adjuster activity, especially in the tri-counties. This can sometimes increase the cost and complexity of claims for insurers. As such, ICAT has been doing some digging in recent years to see if there are risk characteristics or certain qualities of accounts that would attract a public adjuster.
Read more: Florida insurers remain committed to Hurricane Michael victims – PIFF
"Another issue we saw was around clay tile roofs. We've made changes to our eligibility guidelines for clay tile roofs," she added. "We'd go out and inspect a roof post-loss, and there would be minimal damage, or only a few of the tiles were missing. We'd grant permission to replace it, as it's either a small loss for us or it's under deductible. Then the replacement tiles couldn't be found because the tiles are 15 years old, so they're having to replace the entire roof. A loss that was $20,000 turns into a $3 million loss.
"Just the time spent for that claim to be open and to go through that process – that attracts the public adjusters – so it's kind of a double whammy where you don't have a lot of damage, you're having to replace a roof, and a public adjuster has now gotten involved."
There are a lot of changes being made by catastrophe insurance providers like ICAT. In times of change, communication is key, according to Cashman. She explained: "We're talking through everything with our carrier partners, in London and domestically, so they have a comfort that ICAT as an MGA is taking action and making the appropriate changes as we learn from these storms."